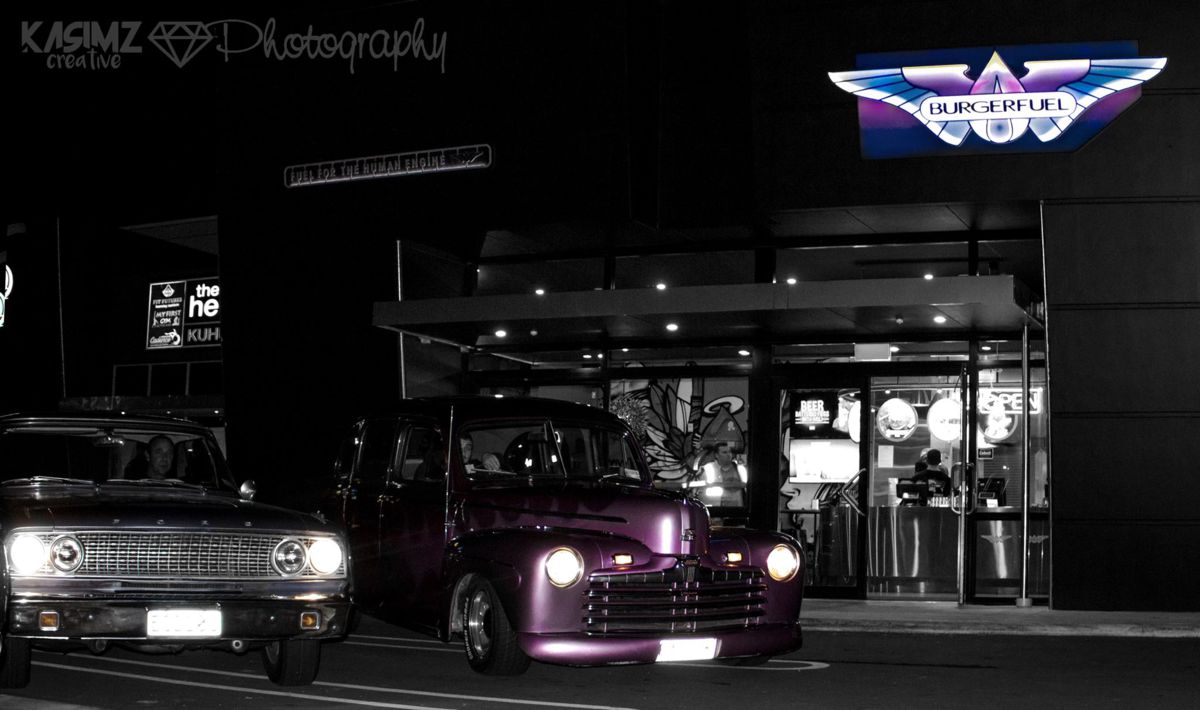 BurgerFuel teamed up with the Rockabilly Show and Shine crew to host yet another epic drive-in movie this April at the Ferrymead Centre, Christchurch. Close to 200 cars and over 300 people attended this locally run event.
People came from all over to show off their classic cars, watch the iconic movie 'American Graffiti' on the big outdoor screen and enjoy some BurgerFuel goodness - with the addition of a mobile payment system, people could easily enjoy a burger from inside their cars.
Word on the street is that this will be a recurring event each year, so stay tuned and keep your engine running for the next drive-in movie at Ferrymead!