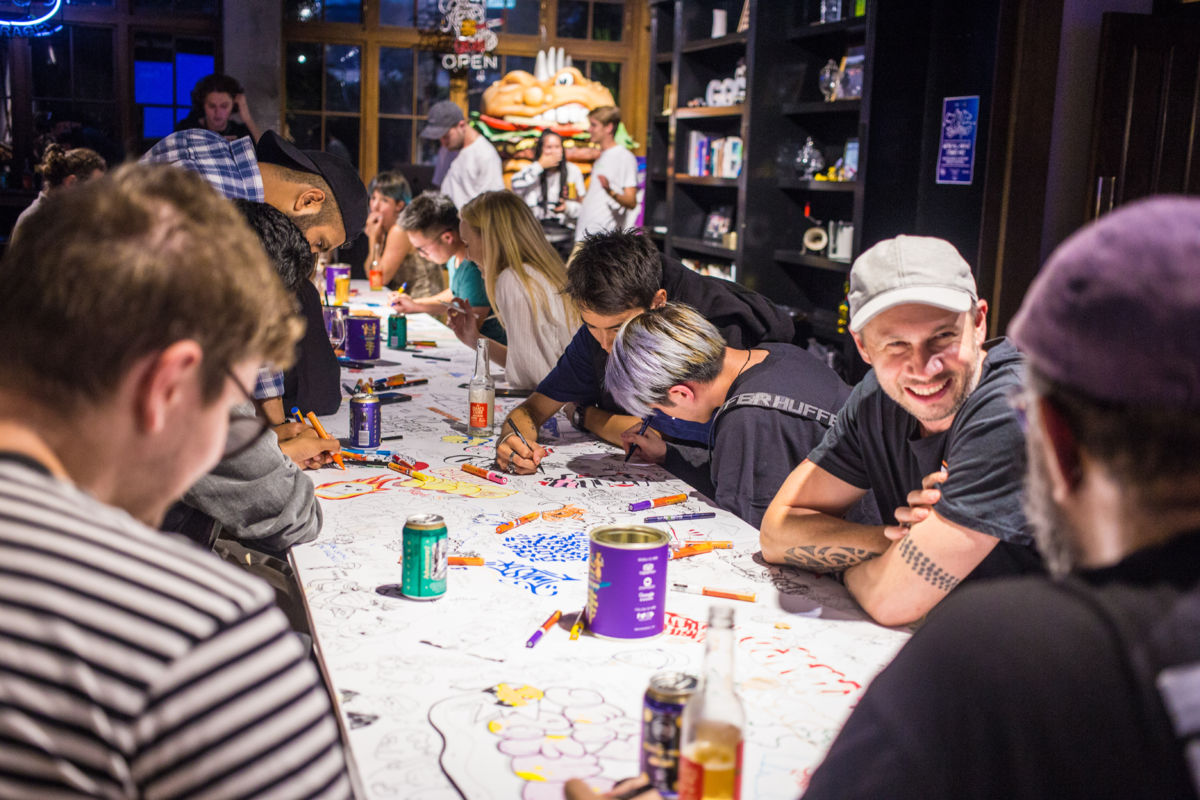 Posted by Creative, Sweet
Last week (5th March 2020), we launched our first inaugural Table Talkers event as a part of BurgerFuel's creative programme, Creative, Sweet. We opened our front doors and played host to some of Auckland's finest creatives. Along with our amazing guests, we were also able to time it with the presence of our Creative, Sweet extraordinaire "Haser" who was back on a 5 day visit from the UK.
BurgerFuel Table Talkers is our creative incentive designed to bring together our creative community in a way that celebrates all disciplines from beginner to expert and stick figures to "you're the bestest drawer". We support it all around here, we don't judge, we encourage.
As well as taking a step forward with our Creative, Sweet programme, we took a step back and ditched the digital era of the iPad. Our friends from Gordon Harris supplied us with a range of premium range Molotow pens and markers and enough paper to restock a super market aisle.
We certainly have our "extra" moments, but we're also pretty chill, so we wanted to make our guests feel at home, no clients breathing down their neck, no expectations, just some good ol drawing for the sake of it. We put on Burgers, Spud Fries and Motobites and Fortune Favours came to the table with fresh cold brews.
BurgerFuel Table Talkers were able to attract the likes of some of NZ's finest creatives, from graffiti artists, illustrators, typographers and more, to young students and veterans in the game. BurgerFuel hopes to grow Table Talkers into an aspirational event that opens the doors for creative outlets, social and future networks. There are those that possess the knowledge and those that seek it, BurgerFuel aims to bridge the gap between them as we look to grow, amplify and reinforce our stance in the creative community.
To keep up to date with our creative endeavours and be a part of the next Table Talkers event email us HERE with a snippet of your creative vibe. We would love to see what art you are all about! Also for an extra win in life, sign up to join our VIB (Very Important Burger Connoisseur) programme, where you get access to the best BurgerFuel deals, competitions and BF news.