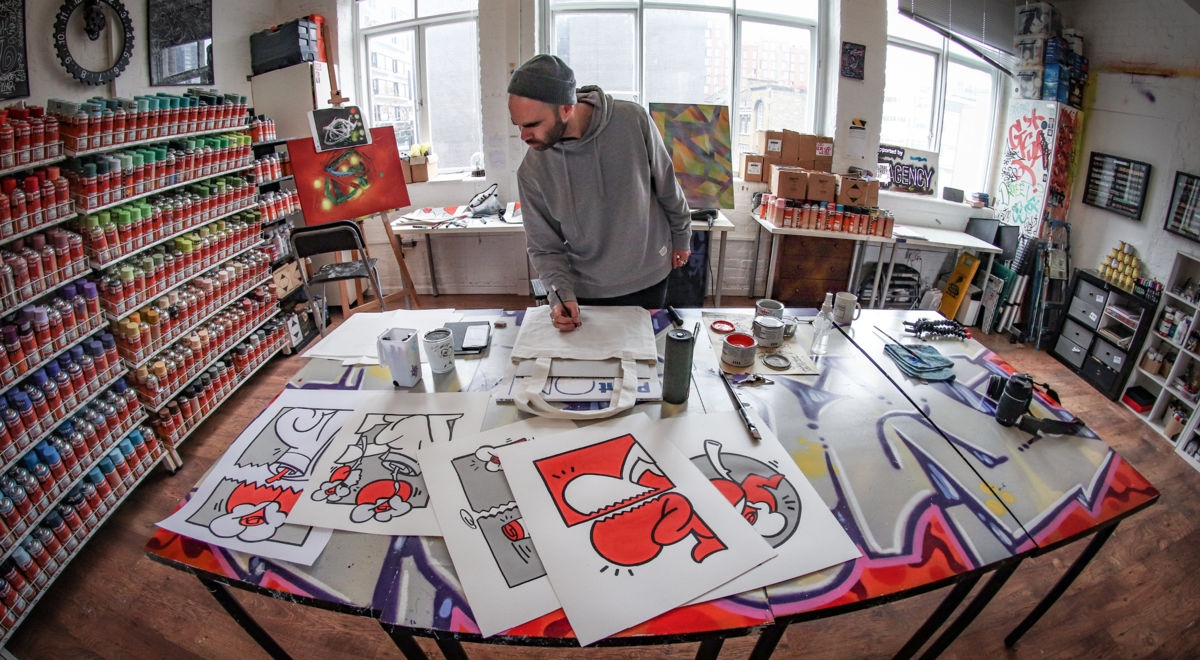 Posted by Creative, Sweet
This month (April 2019), I took up a one week artist residency at Global Street Art in Shoreditch, London. The Global Street Art residency programme offers a studio space for one week which includes artist materials sponsored by Great Art as well as documentation of the artists process over the week which is compiled into a short video.
Whilst living in Auckland, I had mantained a studio space for 7 years after I graduated uni. Having a dedicated space to create art is crucial, especially for individuals that find it hard to focus when working out of their living situation. As I only had 1 week, I knew how important it was to capitalise on this small window of opportunity and at the same time make a meaningful series of works.
I dedicate these works to the victims of Christchurch.
Video coming soon....