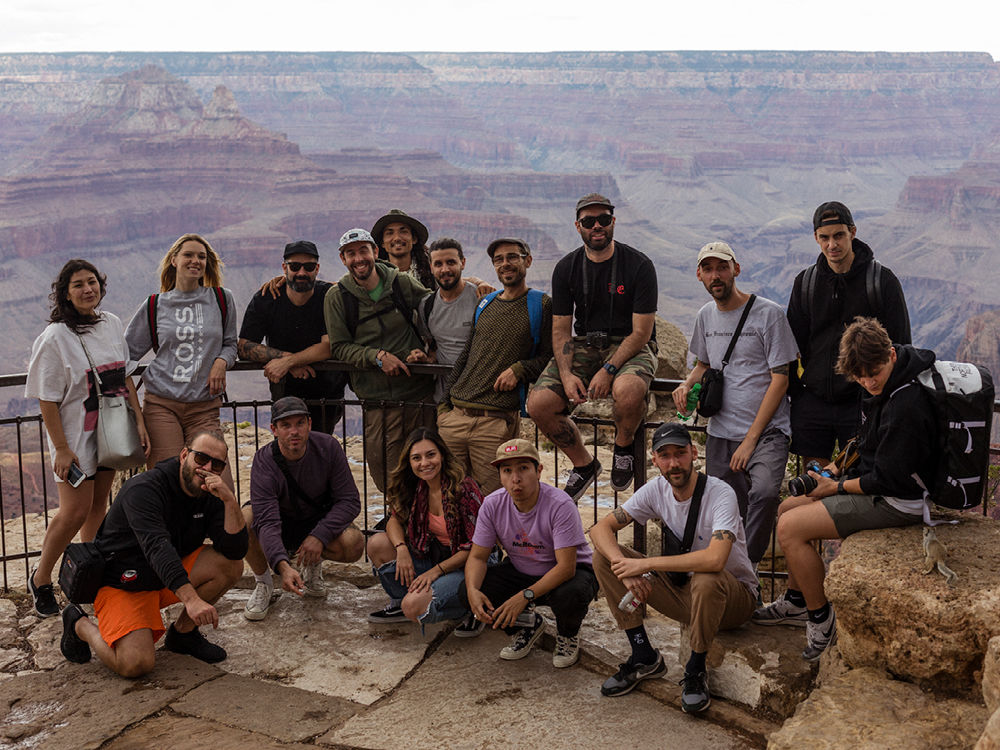 Posted by Creative, Sweet
Whilst I was with Askew at Roskilde, Denmark earlier on this year, he reached out to me in regards to assisting him with a job in Nevada, USA. He didn't really elaborate on it, but it was enough for me to jump at the opportunity and it worked out well as I was already going to be in transit as I was on a 2 week work trip in NZ.
After a 6am flight from Auckland to LA via Sydney, then touching down in Las Vegas, I was picked up from the airport and briefed on what I would be doing over the next 2 weeks as we headed towards Primm, a 40 min drive outside of Las Vegas. Primm is situated right on the boarder of Nevada and California, it is the first legal place you can gamble outside of California so it draws a lot of people that aren't in the mood for the razzling, dazzling lights of Las Vegas.
My role there was to assist Askew, he was one of 16 other artists during this phase, which was phase 2 of 3. The ultimate goal at the end of the third phase is to see 160 murals completed inside and outside the Fashion Outlet mall which is also connected to the casino and hotel. This was probably the closest I'll get to an international space station as we were staying at the hotel which is inside the casino, which is also inside the mall, which is located in the middle of the Majove Desert. It was an average 40degrees outside which exceeded tan weather and was ultimately too hot to function, so we basically lived and worked inside this complex, which saw some of us go 2-3 days without going outside.
Being surrounded by 16 international artist, plus their assistants as well as the Chop Em Down film crew and of course the team from The Mural Co. which curated and orchestrated this entire event, has definitely been one of my highlights as an artist. Even though I wasn't there on my own artist merits, it was just as good to be there as an assistant, it also took the pressure off my brain which meant I could just go into auto pilot.
Other highlights from the trip was the team trip to The Grand Canyon, and a small bunch of us found ourselves at the Palms hotel in Las Vegas which saw us see a private tour of the $100k a night, Damien Hirst curated penthouse suite.
Images courtesy of Luke Shirlaw and Haser