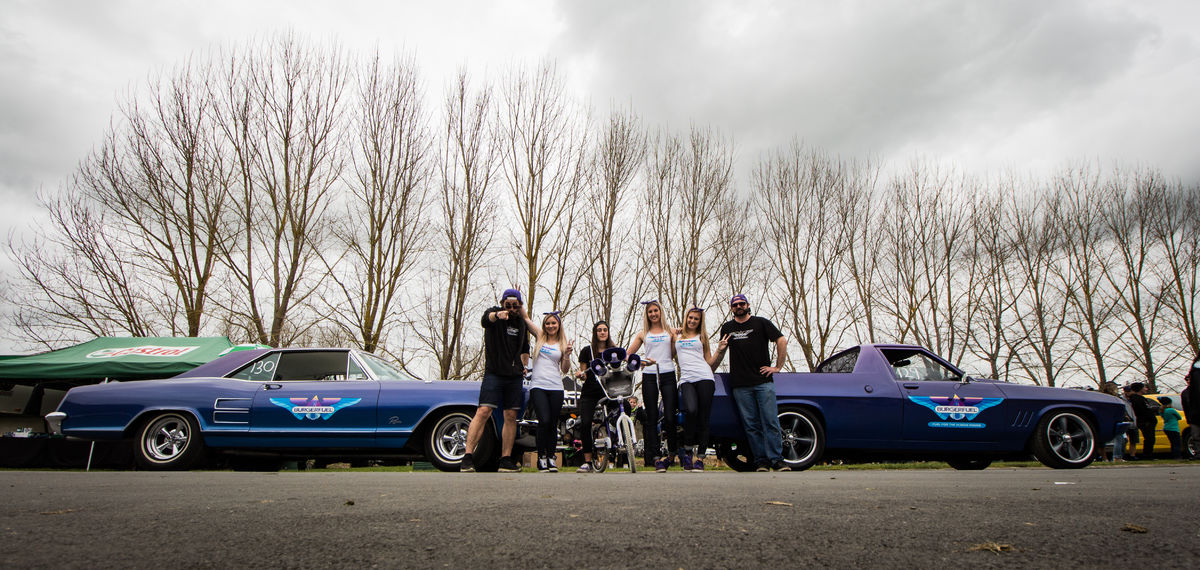 The first Sunday of September is remembered as Father's Day for most Kiwis, but it's something a little more for those who prefer their petrol burned, tyres fried, and rev limiters bashed at the annual Father's Day Drags held at MereMere Dragway. This event draws thousands of people out to play, and is host to the best of Australia and America's street legal machines.
BurgerFuel have undoubtedly been heading to this iconic day for many years now and in usual fashion we were there in full force showcasing three of our BurgerFuel classic cars (the 72 Ford Fairmont, 64 Buick Riviera and the 66 Chrysler 300) along with our stunning promo team and rad promo area located right next to the drag strip start line!
Punters were lucky enough to enter a raffle to win a whole year's supply of BurgerFuel – holy aioli! If you were lucky you would have also seen the BurgerFuel burnout comp and the drag race between two of our BurgerFuel cars at lunch… well *cough* we would have if one didn't break down last minute!
Check out the highlight video below...