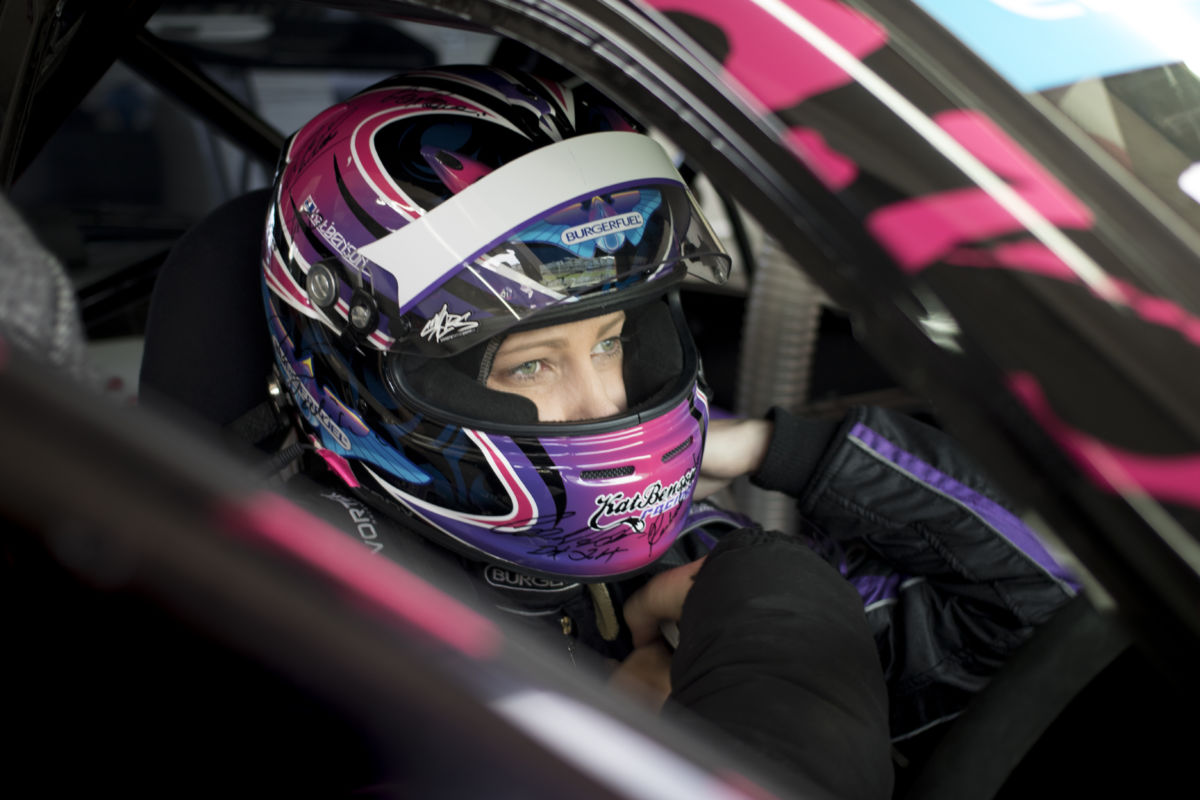 It's just been 'that' season
Hey Guys & Gals, Kat here with the end of season update from Kat Benson Racing.
Our season started with the opportunity to represent NZ at what is truly a pinnacle event, the World Time Attack Challenge at Sydney Motorsport Park. This year we definitely went in with a plan (having accepted an invite at the last minute the previous year) and having our eyes well and truly opened to what was required. With the fastest cars in our class being quicker than a V8super car around the track, a plan was formulated with Hans Ruiterman from E & H Motors that saw the car receive a new KAPS dog box, upgraded brakes from an Evo 10, new Turbosmart accessories and a new bodykit for more down force. Not to mention we also purchased 2 new sets of 'soft' compound rubber to really allow the car to benefit from the changes made.
Going into the event a challenging but achievable goal was set and I'm pleased to say we hit it, dropping 7 seconds off the previous year's best! This, importantly, saw us delivering consistently better laps. What we didn't really let people in on was that we blew up a motor on the dyno the week the car was meant to ship. We had to rebuild and tune a whole new engine in 2 days!
While I got a PB at WTAC, what that really did was make me hungrier to achieve better times in our National Time Attack series at the tracks I know really well. With 5 rounds this year, and the worst result able to be dropped from point calculations, we made the call to compete at 4 rounds and also take part in 2 marquee invite only events. These were the Rod Millen's Leadfoot Festival and the Mad Mike Summer Bash. Both of those events were personal highlights. Perhaps the car sensed the occasions too, as it performed strongly and without fault.
I started this by saying it was 'that' season. It was locally that we started to experience the effects of 4 hard seasons of racing on the car, as a number of parts started to suffer wear and tear failures, unfortunately preventing us from having any trouble free rounds. The car was fast, I was driving better and was more confident. However, lots of little issues occurred at each round resulted in Andrew, Tristan and Hans having to race around trying to fix things just to keep us on track.
I got new PBs at every track we ran on, but there is definitely some unfinished business to attend to with little things preventing us really attacking every session. Perhaps the season was best summed up by our last event at Hampton Downs where the exhaust manifold actually broke off causing the waste gate to go through the cars oil drain. This ended up setting the car on fire on the circuit, resulting in a hasty exit from the car and what will end up being a major clean up and rebuild. This will all take place in the off season. But all in all, after securing a 3rd place podium result for the Pro-Street category this year, things still ended well.
Here's a video from Oversteer TV which hopefully gives you an idea of what it's like being strapped into the BurgerFuel Mitsubishi Evo 7 and trying to tame 550hp.
As always, I want to thank you all for your support throughout the season. I am truly appreciative to be given the opportunity to represent BurgerFuel as an ambassador and live out my dreams.
Kat Benson XO