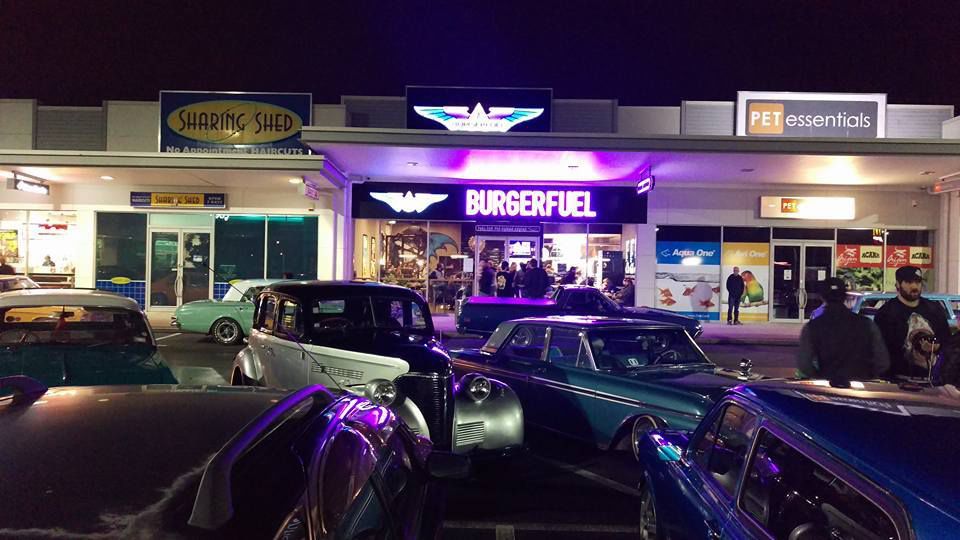 The newest BurgerFuel store in Hamilton, Rototuna, recently held it's second ever cruise night. Cruise nights and BurgerFuel go together like…. engines and petrol. They're made for one another. Who doesn't like cruising in their classic car after chowing down a 'smashed juicy' BurgerFuel burger?!?! Priceless.
This cruise night was originally held out of the BurgerFuel Frankton store but changed locations to make use of the extra parking space at Rototuna. This makes it possible for even more cars to attend - which they have been.
Open to all classic car enthusiasts, the main car group that attends are ones associated with the oldschool.co.nz site and page, who show up in force looking for a good burger, a good time and a good drive.
BurgerFuel Rototuna amplifies the experience by hosting an in-house prize giving and putting our free fries parking tickets on the windshields of the classic cars (while the owners were inside eating). Classic
Pop in store to find out more about future cruise nights out of BurgerFuel Rototuna.