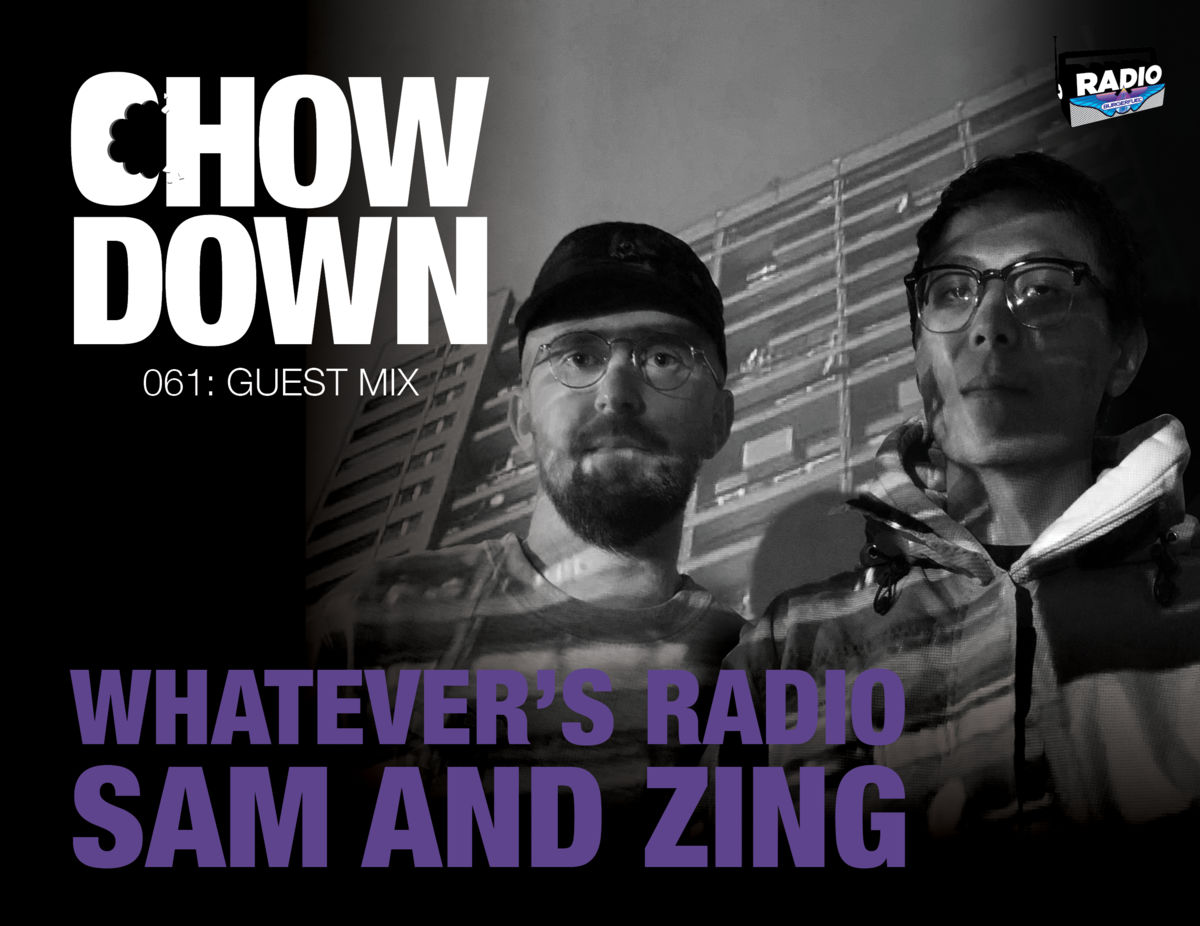 Welcome to Episode 61 of our weekly guest mix - The Chow Down - curated by me, Scizzorhands. Each week, I'll bring you a different DJ as we travel all over the world, across loads of different genres.
There's a lot of DJs in the industry these days and there is no sign of it slowing down anytime soon. However, when it comes to a vast knowledge of music, especially different genres, it's hard to find the DJs who are willing to dig hard into the crates.
This week's guests are a duo who have become part of the furniture at Radio Burgerfuel and BaseFM. With a wide taste in tunes from modern dance music to classic soul, disco and hip-hop, this episode of the Chow Down is bound to take you on a trip
This is Whatever's Radio - Sam and Zing.