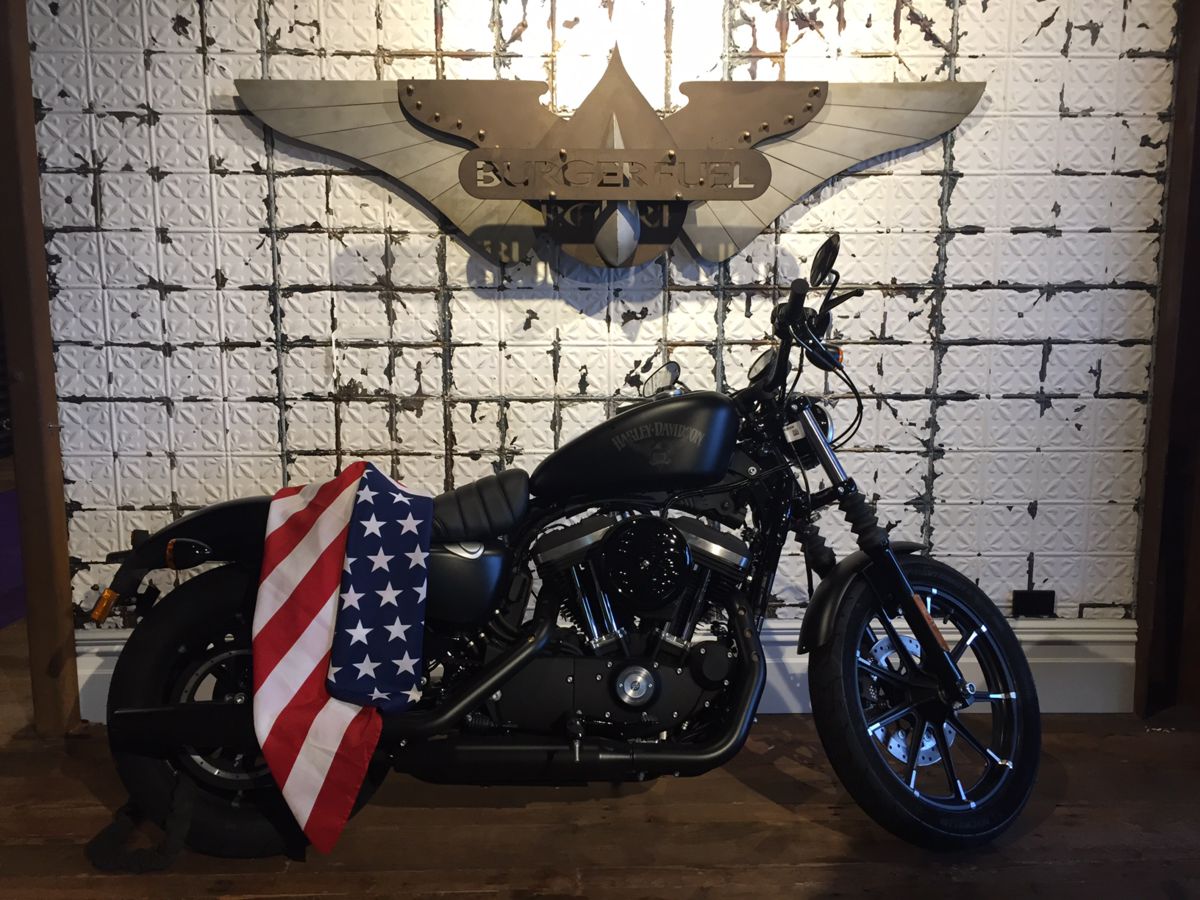 Want to make your wildest, Harley Davidson motorcycle riding dreams come true? You're definitely reading the right article!
In two weeks' time we're giving away an Engine 883 Fuel Injected Harley-Davidson Evolution V-Twin and she's one sweet chopper. This means you have precisely 28 meals* between now and then to get yourself in the draw.
With cast aluminium wheels with anti-lock brakes, 19" front and 16" rear, you'll also get 24 months warranty, months Harley Assist and 12 months registration. That curvaceous machine has a retail value of $16,000.
There's no point in having the ride if you don't have the gear to go with it. The feel of leather on your skin is like no other - it's a mission to get on but once, you shoehorn yourself into those leather pants, it's like armour. To keep you safe (and looking the part) the team at Auckland Harley-Davidson are also throwing in $2,000 for you to spend on the ultimate get up. Sons of Anarchy anyone?
So…how to?
1. Buy any BurgerFuel burger (in store or online).
2. Receive your unique entry code from our awesome store staff.
3. Text it in or enter it online HERE. You are now in the draw for the Harley Davidson AND the trip to BurgerFuel USA!
4. Wait 24 hours until your inbox lights up with your FREE SIDE VOUCHER.
5. Head into store, purchase a burger, claim your free side, commence victory lap.
We thought we'd help you out and throw the USAye burger in your face - with 100% pure grass fed, NZ beef, smashed juicy, this homage to America also has golden hash browns, American Mustard, tasty bacon and cheddar.