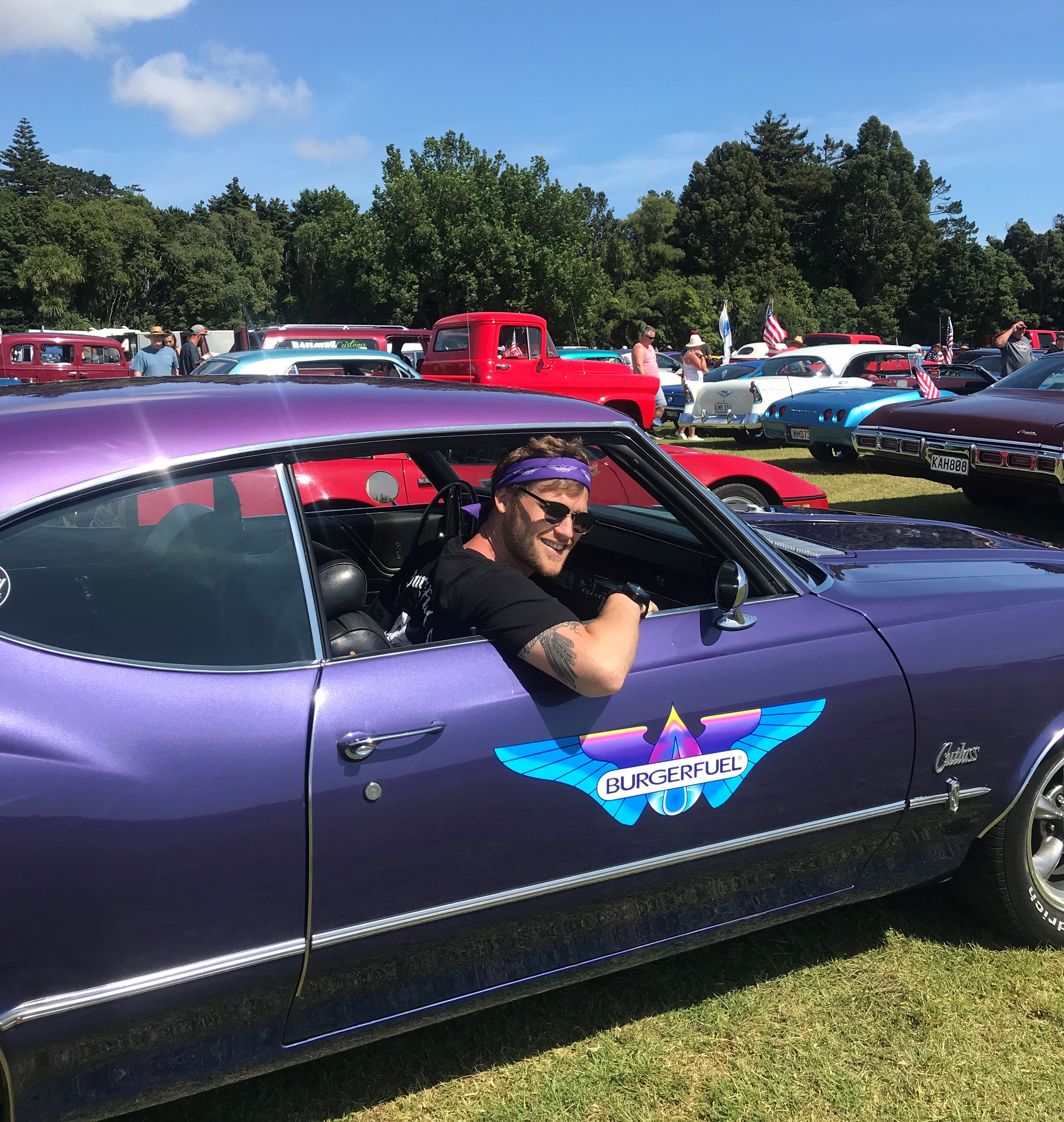 Every year in February, New Plymouth temporarily becomes red, white and blue, as the city hosts a huge celebration of American Muscle cars. Over 800 Classic American cars flood the coastal city and take over the streets as they celebrate the glory of true American Muscle.
For the first time (in a while), BurgerFuel entered a car and got fully involved as one of the main sponsors. We created a purple zone where people could chill out, hang out with our epic promo staff, and compete in games such as Corn Hole and Burger Pong for prizes and high-fives.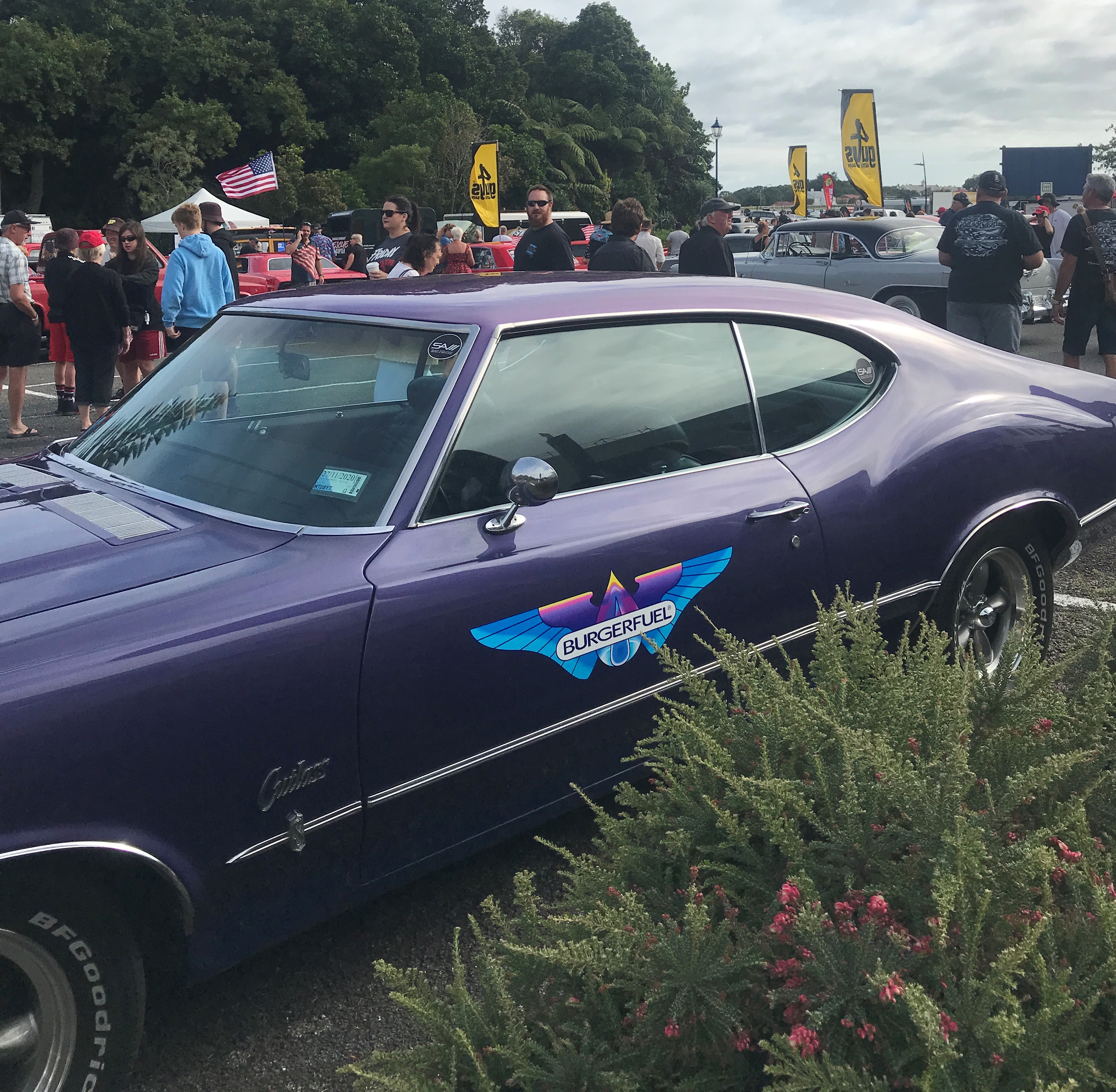 The event is primarily based at the TSB Stadium and New Plymouth Raceway grounds, where live music booms, stalls thrive, and vendors create a great atmosphere. Every day (four in total) there's a long cruise somewhere in Taranaki, which any of the punters will tell you is one of the main attractions of Americarna. Taking part this year, we could see why. Having 800+ classic American cars cruise around Taranaki, to places like Waitara and Inglewood, then parking up in the streets (and completely shutting down the whole town) is sight to be seen. The locals decorate their front yards with American flags, shop fronts are filled with red, white and blue and everyone is out having a great time.
If you're a lover of American Muscle (both the cars and our burger) like us, we'll see you next year.