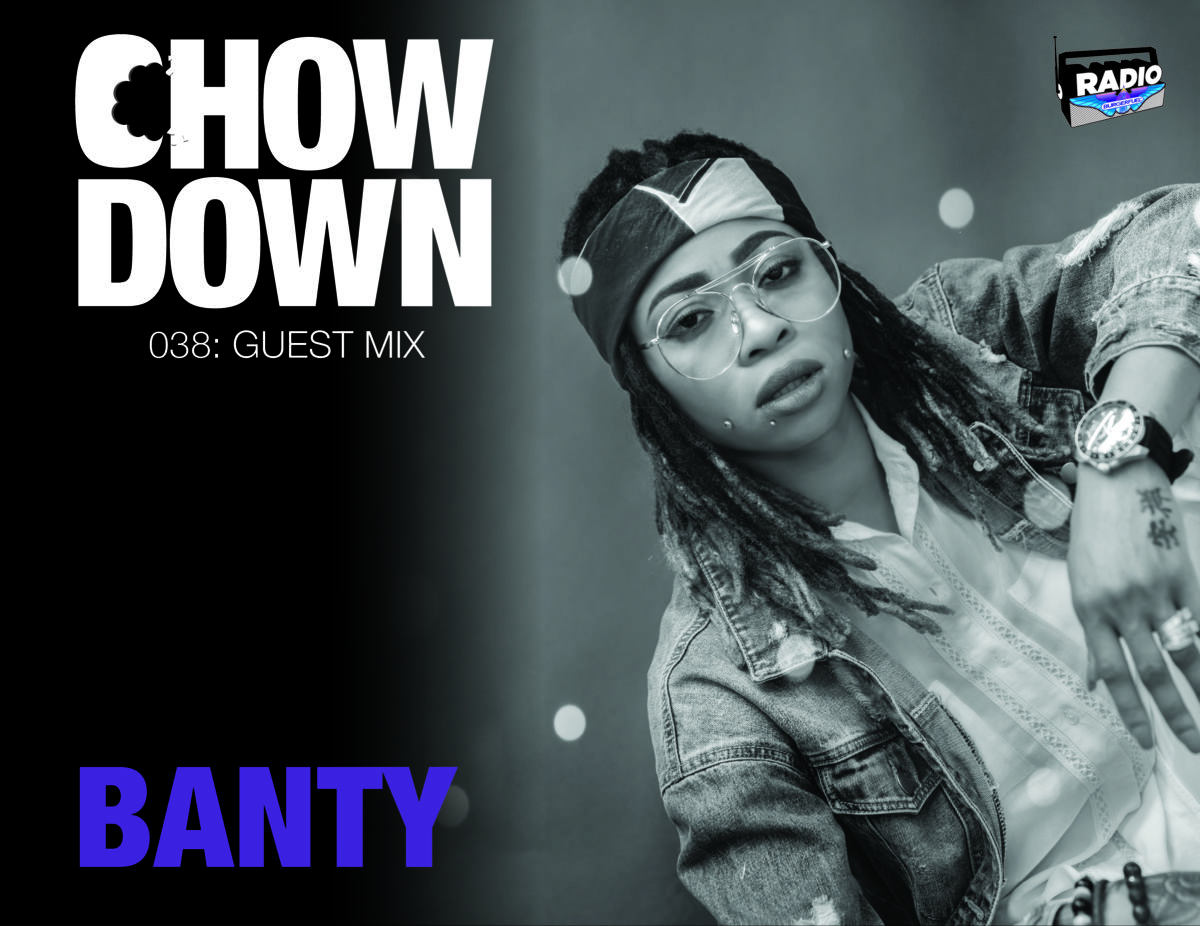 Welcome to Episode 38 of our weekly guest mix - The Chow Down - curated by me, Scizzorhands. Each week, I'll bring you a different DJ as we travel all over the world, across loads of different genres.
This week I've tapped on the sholder of another ex-student. Full of character and a taste of music to match this weeks guest brings flavours in the forms of Dancehall and Afrobeat.
With Radioshows on Base FM, Spinzfm and 432radio you can tell she has no fear of keeping busy. Also rocking club nights of Afro and Dancehall themes, you can now find out why she is paving the way for her career as a well-reknowned DJ.
This is DJ Banty.
Also, make sure you subscribe to our Mixcloud channel so you don't miss any future episodes.


TRACK LIST :

1. Intro - Emmanz1
2. DJ Fasta - Surinam
3. Beenie Man - Stamina
4. DeeWunn - Bunx Up
5. Demarco - Backaz
6. Charley Black - Tan Tuddy
7. Konshens - Gal Tan Up
8. Savage - Whinning
9. Shenseea - Position
10. Tarrus Riley - Nuh One Alone
11. Tekno - Go
12. Yemi Alade - BumBum Remix
13. Kranium - Can't Believe
14. Major Lazer & DJ Maphorisa - Particula
15. Alkaline - Juggernaut
16. Charly Black - Party Animal
17. Shenseea, Konshens & Rvssian - Hard Drive
18. Charly Black - Hoist and Wine
19. Konshens - Bruk Off Yuh Back
20. Mr Vegas - Wakanda
21. Jus D - Manager
22. Demarco - Puppy Tail
23. Vybz Kartel ft. Wizkid - Wine To The Top
24. Charly Black - You're Perfect
25. Konshens - Turn Me On
26. Charly Black - Right Deh Suh
27. Busy Signal - Phone Stress
28. Trekar - Dugu Dagga (Clean & Raw)
29. Konshens - Gal a Bubble Remix
30. Lavaman - Hot This Year
31. Pumpa - My Crew
32. QPID - Baddest Jiggle
33. Ricky T - Pull It Up
34. Shurwayna Winchester - Sit Down
35. Skinny Fabulous - Mortal Kombat
36. Mr Killa - Oil It