BurgerFuel
9 REASONS WHY WE LOVE THE INDY MUSIC SCENE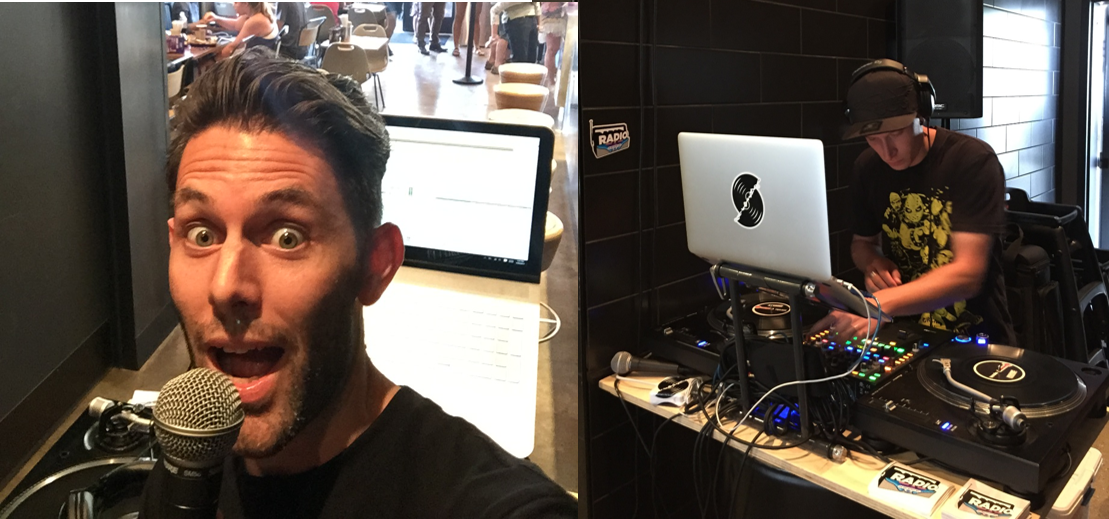 Lee and DJ Scizzorhands from Radio BurgerFuel (that's our global radio station) hit Indy recently for the opening of our first store there. It wasn't all work and no play though - while they were there, they well and truly threw themselves into the music scene. In no particular order because it was all AMAZING, Here's their top 9 reasons why they loved Indy & the music loving people there.
1. The love they showed our own DJ Scizzorhands.
He made the 20 hour trip from Auckland, NZ to play tunes and everyone in Indy showed him the love in a big way.
2. Take That Tuesdays
Aseminal hip-hop night downtown at Coaches Tavern downtown which has been running for over 10 years. Host and DJ Metrognome says he's only missed 5 Tuesdays in this whole time. We were lucky enough to see Scizzorhands, Buck Rodgers & Metrognome, go back to back to back while we were there.
3. You guys can BYO your own booze to a music festival?!
We were all for the BYO festy action - you can't do that at home in NZ without an elaborate smuggling situation. Carbs Festival was awesome, and we loved seeing the Steve Miller Band live.
4. Seeing Brother o' Brother lead singer Chris Banta on the bar at Hi-Fi
Sorry for the blurry image, things were getting sideways... Chris was playing guitar and getting sprayed with water by the bartenders - epic times! Pretty sure the drummer was in the crowd playing tambourine at one point too. Chris also runs Romulus Records who make the coolest vinyl you have ever seen (even Jack White thinks so).
5. The coolest record store in Indy is just around the corner
Indy CD and Vinyl is literally 40 seconds away from BurgerFuel Broad Ripple if you run (we know because we tried when some emergency slipmats were required for Radio BurgerFuel). Also scored the Ghostbusters theme on vinyl while digging there. Repping the tee with pride back in NZ. Thanks Annie & your crew!
6. Sky Bar x Scizzorhands
Watching Scizzorhands play at the booty shaking Sky Bar on a Saturday Night with the bro Nico Flores was mean!. He was also treated to a traditional breakfast of biscuits & gravy afterwards.
7. Outdoor karaoke at The Monkey Tree.
Why lock people away in small rooms when you can have a crowd sitting outside and entertaining everyone?
8. Live music everywhere. Shout out to Hi-Fi!
There are loads of sweet live music venues, including the sensational Hi-Fi. Even though it's recently doubled in size, it's still a perfect intimate venue where you can get close to the action and have one of the many tasty beers. Here's Dick Valentine of Electric Six singing When Cowboys File For Divorce – side note – misheard the line "when cowboys file for divorce, who gets the house" as who gets the "horse"
9. Radio BurgerFuel - the Broad Ripple chapter
Last but not certainly not least, the live DJs who came into play at BurgerFuel Broad Ripple. We kicked it off with Scizzorhands and Metrognome, and since then we've had a rotating cast of DJs curated by our Broad Ripple neighbours Deckademics DJ School. These include Nico Flores, Stylistic, OhBeOne and the 9 year old DJ BK. Yeeeeeeeew!