BurgerFuel Dunedin is OPEN!
The time has come, BurgerFuel has opened another store in the mighty south! BurgerFuel Dunedin is store number 61 for our Kiwi burger brand and boy, are we pumped.
The crew have the grills firing and ready for the people of Dunners to experience our premium gourmet burgers in an atmosphere as charged as the food. You can find our latest store on Great King Street, also known as a hospitality mecca and situated along one of the main arterial routes in and out of Dunedin.
New franchisee, Varun, has made the move from Auckland to open a store that has been long in the making. BurgerFuel has been a huge part of Varun's journey for over 11 years. Starting out in BurgerFuel Ponsonby as a crew member before making his way to the BurgerFuel Head Office as an Area Manager, where he opened stores locally and internationally, and trained new Franchisees. The combination of Varun's expertise and operational knowledge, inspiring work ethic and outgoing personality, will mean customers are in for a treat. He's an ethusiastic and passionate BurgerFuel ambassador with his go-to saying, "pump it up", which we think will become Dunedin's official tagline in no time. 
The store itself is one of the system's largest with a generous seating area and a team of fresh, well-trained staff that are buzzing to feed the students and people of Dunedin.
Jason Lowery, BurgerFuel General Manager, adds:
"Dunedin has been a focus of ours for many years, so to see it come to life and with a Franchisee that comes from a BurgerFuel Operations background, who is as passionate as Varun, is the perfect result. With Rolleston opening in 2022 and now Dunedin, the South Island is growing, and we're excited to have more stores in key locations across the country. Dunedin is the hub of student culture and is a patriotic city, so to have this Kiwi burger brand open it's doors, we are confident it will go on to be extremely successful."
MEET VARUN
Tell us your story, what's your background?
I fell in love with NZ at the age of 8 years old on a holiday, and decided then and there that one day I would like to live in NZ permanently. My dream came true and I moved to NZ in 2007 from London and finished my Hospitality and Business Management Degree here. After that, I started working as a Barista and had a few odd jobs, then in 2012, after the Christchurch Earthquake, I made the move to Auckland and that's when I went to BurgerFuel on Ponsonby Road and tried my luck. 
Finally, Paul Cusdin (still with the company today) called me for an interview, I turned up the next day at 7am, after being slightly late and slightly hungover, sweating after sprinting from town to Ponsonby, I still managed to score the job. From that moment on, I've never looked back.
What made you want to be a part of the BurgerFuel family?
The people in the company have so much passion, they're innovative, forward thinking and make strong business decisions, it's infectious.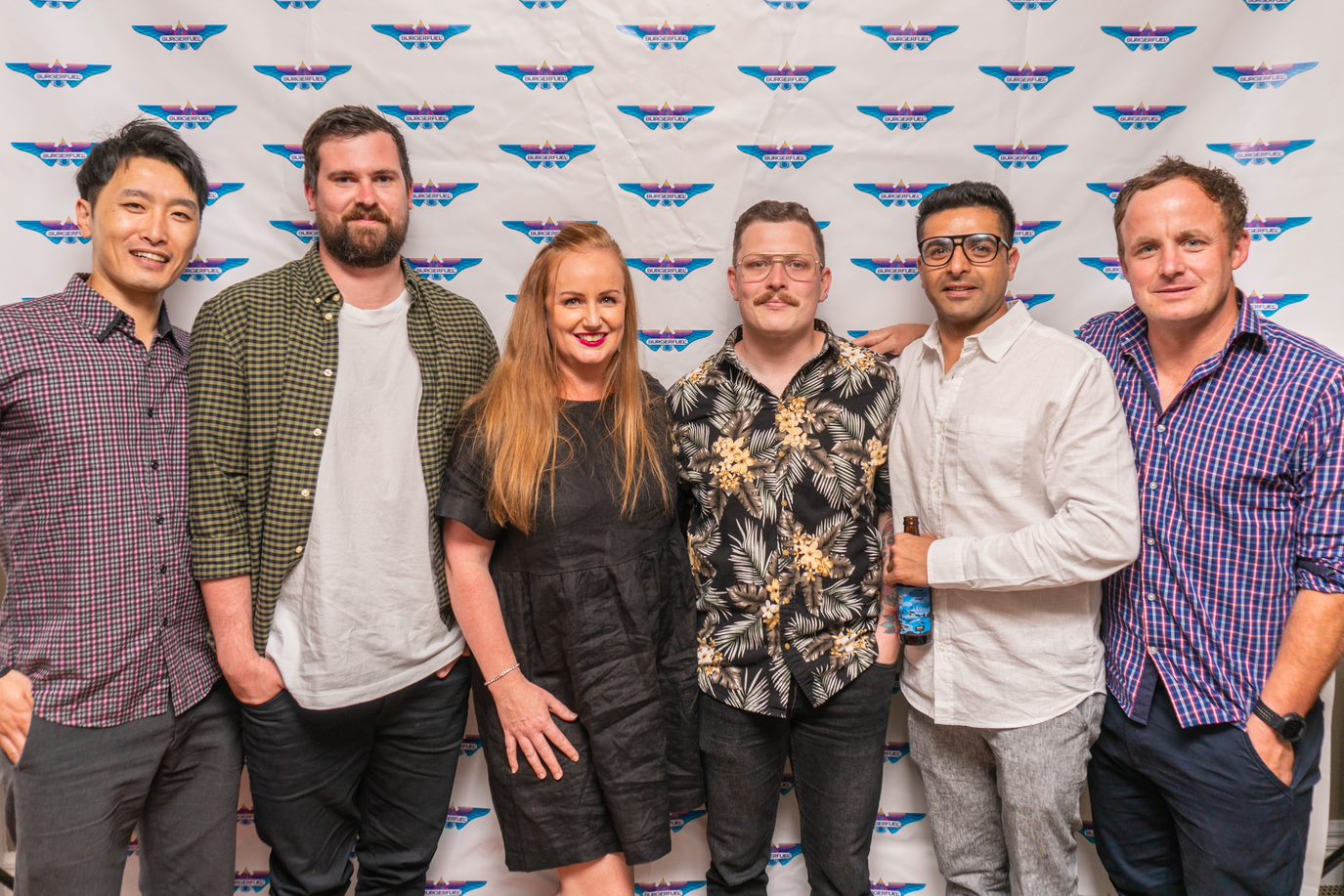 From Head Office to Franchisee, Varun has been with BurgerFuel for over 11 years
What do you love about the Brand?
I LOVE the cars*, I love that it's full throttle and no matter what store you're in, or what part of the business you deal with, it has a fun fast and loud vibe.
*HQ can attest to Varun's love for the cars, he's notoriously known for doing burnouts where he shouldn't.
What do you enjoy the most about being part of your local community?
Having the means to support every part of the community is awesome, from looking after emergency services, to feeding the general public, giving locals jobs and supporting businesses around the store, all of it means I can be a part of the community and give back.
Other than your store, what's your favourite place to go in your community ?
Emersons Brewery & St. Kilda 
What's your favourite BurgerFuel burger ?
American Muscle with bacon, jalapeños and pineapple.
What is your best BurgerFuel hack?
Always add onion rings.
Do you own a machine? If so, what is it?
A 1971 Ford Ranchero. 
Random fact about yourself?
I use to play the drums and I love me some Drum & Bass.
BurgerFuel Dunedin | 695 Great King Street, Dunedin North | Sun –  Thurs, 11am – 10pm | Fri - Sat, 11am - 11pm