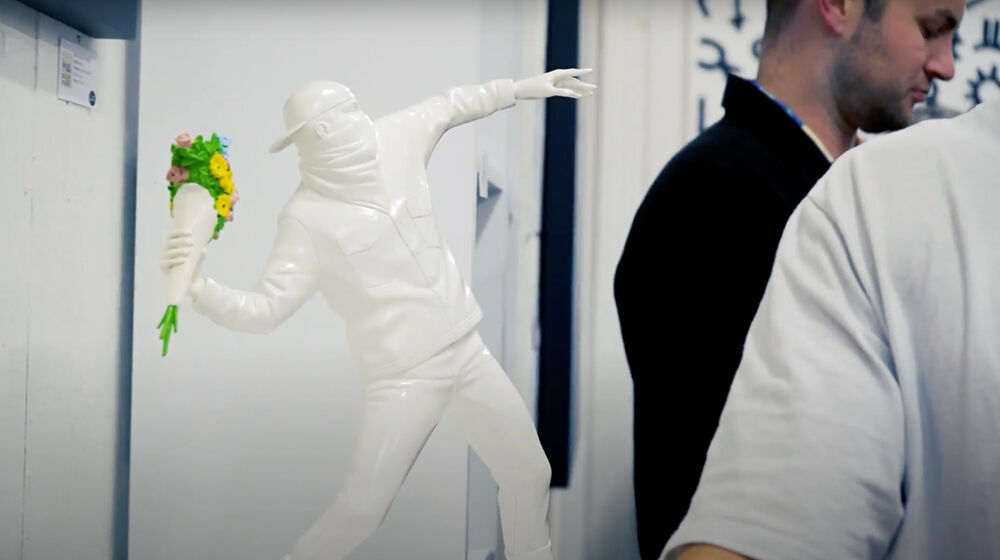 Posted by Creative, Sweet
In an ideal world, we would be hosting art shows in our stores, allowing people to view the art, vibe to the tunes of Radio BurgerFuel and feast on burgers fresh off the grill. Until then though, we have the pleasure of working with artists and curators that put on the shows we aspire to.
Over the last year and a half Ponsonby has been treated to some of the worlds top contemporary and urban artists with pop up shows inside Ponsonby Central courtesy of Limn Gallery. Late July saw the opening of Limn Galleries permanent space on Ponsonby road, right across the road from their pop up stomping grounds.
As well as a packed crowd of over 300 throughout the night, and an all-star line up of artists including a handful of our TMD whānau, BurgerFuel also made their appearance. Our not so little, little fullas from our Mini burger range as well as our infamous Motobites were also on exhibition and available for consumption.
In a time where it is difficult to travel, having an international line up of artists on display allows us to temporarily connect with our overseas desires. Next time you're in Central Auckland, pop in to Limn Gallery to get up close and personal with some of the planets freshest artists, and make sure you make your way up Ponsonby Road and come visit us for a good ol burger and a good ol time.
You can visit Limn Gallery at 119 Ponsonby Road, Auckland or find and follow them on the grams