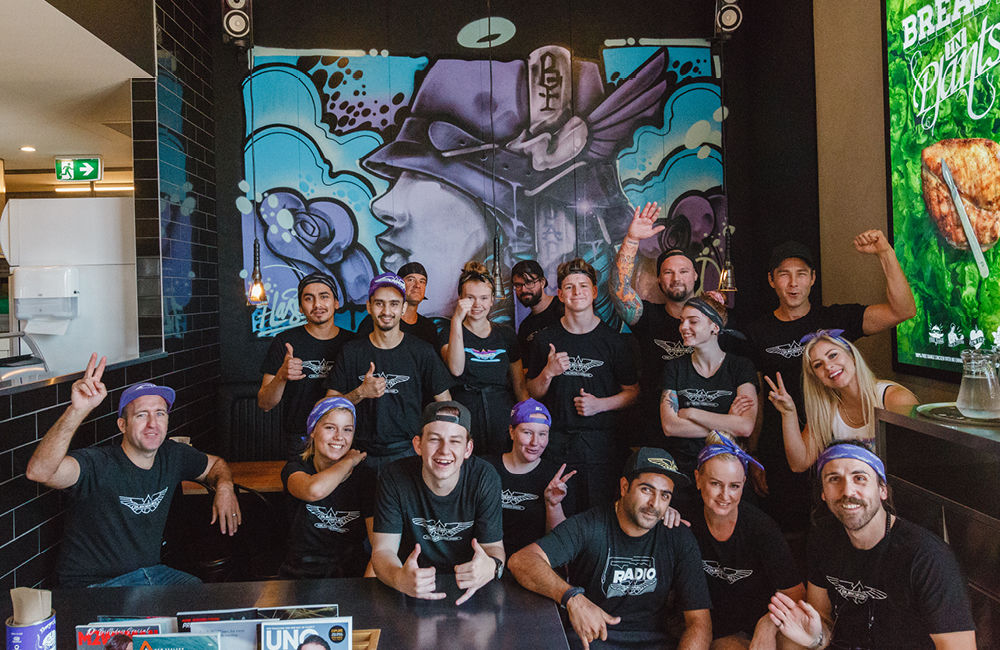 Posted by Creative, Sweet
I was recently back in New Zealand for some work in Central Otago and by the power of Castle Purple Skull, BurgerFuel just happened to be opening a new store in Papamoa while I was there. It was awesome to be away from NZ for a while and fall right back in to where I left off as I landed on the shores of another winter like summer in New Zealand.
I'm no longer in the building but be sure to keep an eye out for more BurgerFuel Creative, Sweet projects on the ground and abroad.