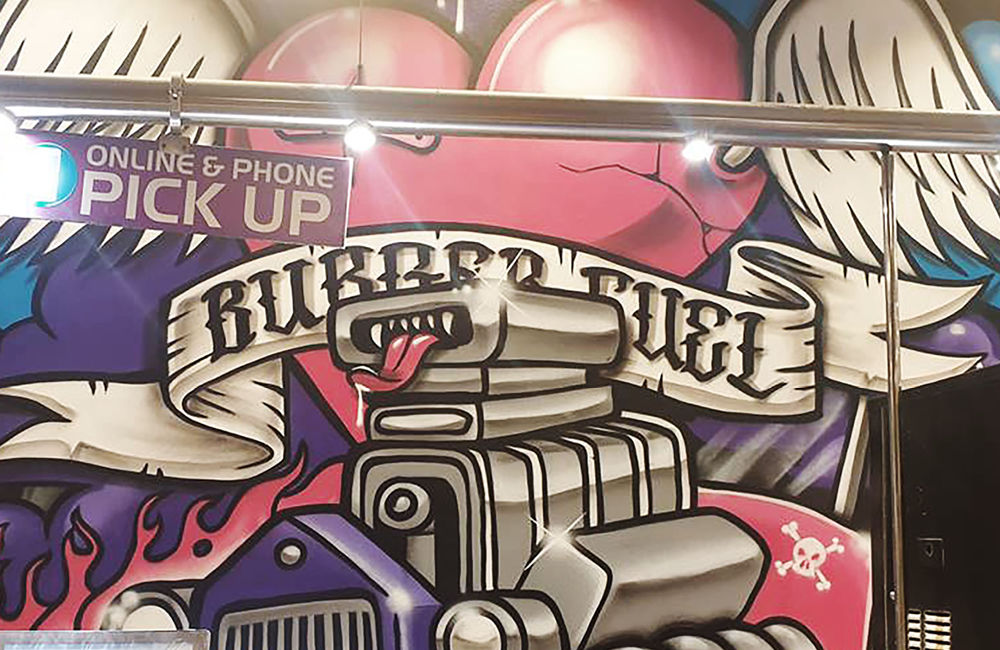 Posted by Creative, Sweet
We always knew one day our founding Creative, Sweet artist Haser would eventually flap those wings hard enough and take flight as he continued to pursue his art career on the other side of the world. This was always going to leave a void in the Creative, Sweet mural incentive, but don't worry, we accounted for this long before we introduced it.
Haser may be absent but we are always looking to utilise more artists from the creative community. Over the years we have had the pleasure of working with renowned artists such as Haser, Elliot Francis Stewart, John Kaye, Sofles, FAB crew and more. In the last month we extended that invite to Jonny 4Higher, a veteran in the NZ Graffiti and Street Art community.
With renovations to our BurgerFuel Albany store, we sadly waved goodbye to one of Haser's custom Creative, Sweet murals from 2016. But that also made way for Jonny 4Higher to make his debut. Following that store he then made his way to BurgerFuel Pukekohe to add a pinch of colour and a full dose of FLAVAHHH to complete the stores makeover.