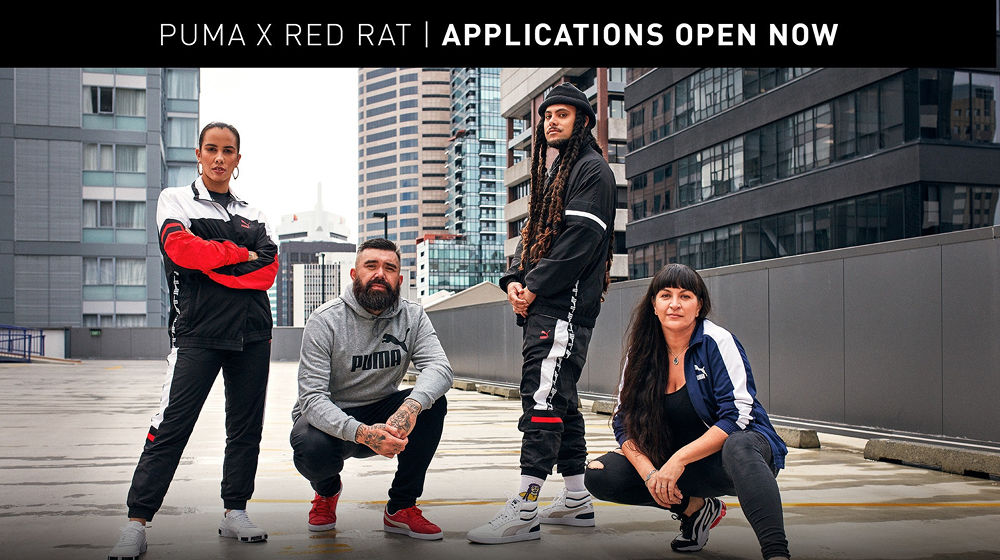 Posted by Creative, Sweet
Our friends of the Fuel Charles & Janine Williams aka Phat1 and Diva are part of a creative mentorship programme with our long time friends Puma.
When it comes down to it, PUMA and Red Rat wouldn't be where they are today without the help of creative communities throughout the globe. Now, they'd like to pay it forward. That's where the PUMA x Red Rat Mentorship Programme comes into play!
You could be one of three lucky entrants to be paired with the mentor of your choice - MELODOWNZ (music), Bianca Ikinofo (dance) or Charles & Janine Williams (art). Over the course of four months, you'll collaborate with your mentor to create a project to showcase at an exclusive PUMA x Red Rat event. Applications are open to New Zealand Residents 18 years or older. Entrants of any skill level will be considered!
CLICK HERE For more information on how you can get involved. Applications close 30 September 2019.
Images courtesy of Red Rat