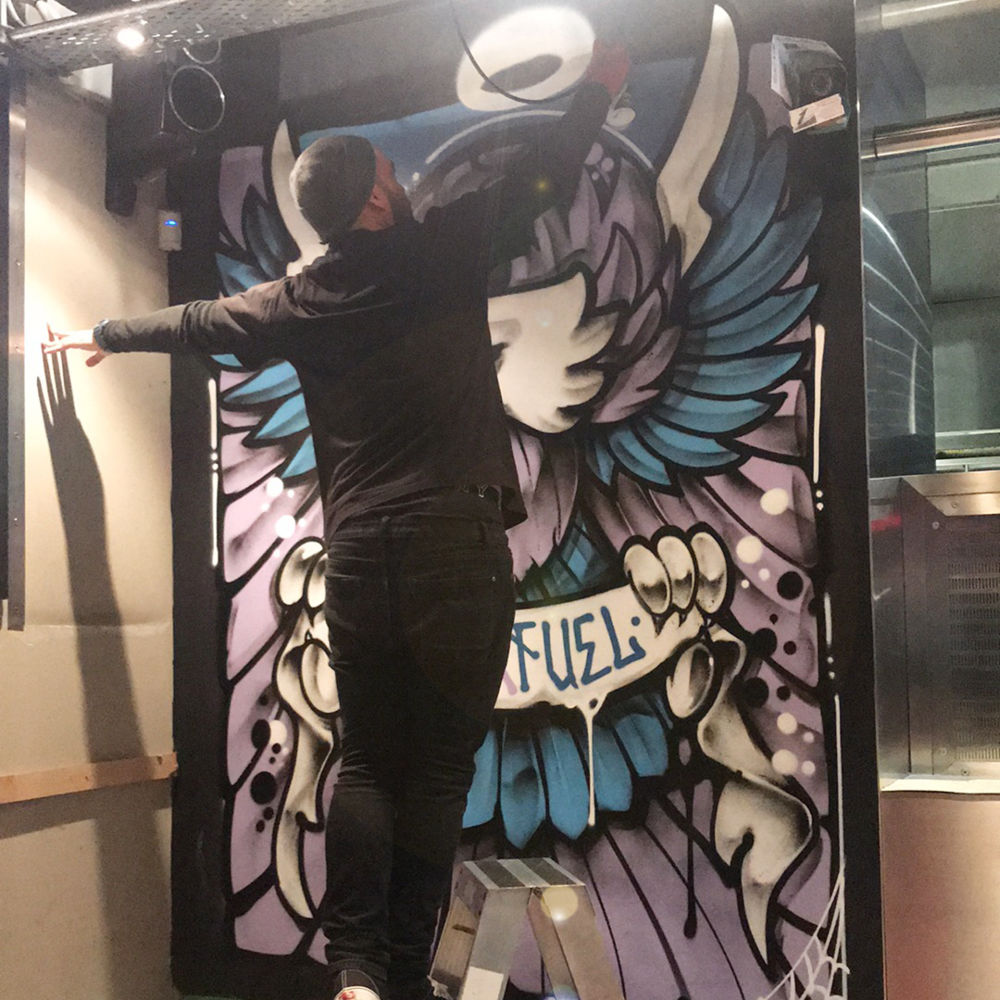 Posted by Creative, Sweet
I always put time aside for the Fuel whenever I am back in New Zealand. I knew I had to be in Palmerston North for an artist talk directed at the local council in regards to art in public space. So with that, I put the feelers out to our Wellington team in regards to getting some more customised Creative, Sweet as artwork.
Courtenay Place and Adelaide Road already had existing murals but wanted a little revamp, so I came in over night to add some purple to these bad boys.
Keep an eye out for more BurgerFuel store art as we look to bring in more local artists.