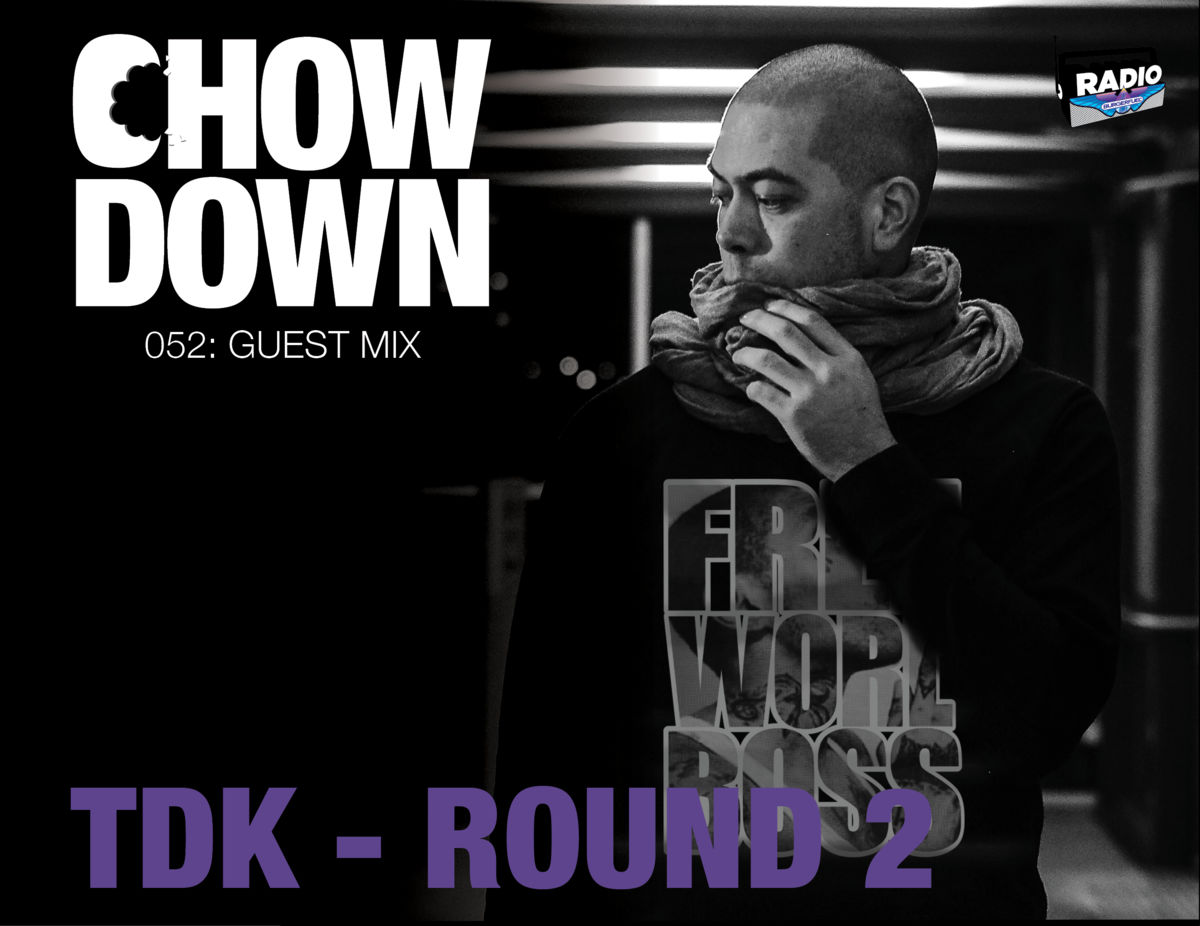 Welcome to Episode 52 of our weekly guest mix - The Chow Down - curated by me, Scizzorhands. Each week, I'll bring you a different DJ as we travel all over the world, across loads of different genres.
We have done one year worth of Chow Downs! So I've contacted everybody who has done one so far to see who wanted to jump back in, and first back into the studio is the homie TDK.
This weeks guest is a pillar in the Auckland DJ scene and an important person in DJ culture. We had an interesting chat the night we recorded this mix about Auckland's DJ culture. It was a bit of a nostalgic trip about the "old scene", buying records and being put-on by our DJ forefathers who were the gatekeepers for our first gigs. It was a time when Facebook, Instagram, and Serato didn't exist. The time of the Nokia 3310! OK now I'm just showing my age, and maybe sounding bitter about technology. But it was a hard time to be a DJ, you had to impress with skills and knowledge.
TDK is someone who keeps it "tomorrow" but has the skills that have taken years to build. A big reason I rate him high on my roster of dope DJ's is he knows how to do it and do it well!!
Make sure you click below for TDK's genre-bending mix.
Also, make sure you subscribe to our Mixcloud channel so you don't miss any future episodes.