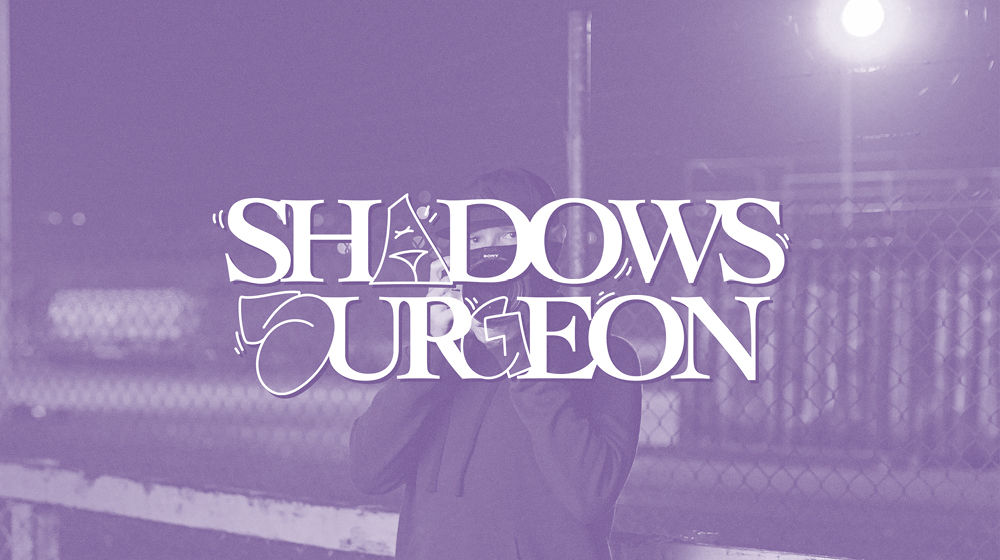 Posted by Creative, Sweet
We've had the pleasure of hearing from many graffiti artists here at BurgerFuel, this time we bring you an artist that follows the fresh scent of spray paint rather than applying it. Our next guest moves in the shadows, he equips himself with a bag of high end camera equipment and steps into the same firing line that most graffiti artist walk to make their work. There's just as higher risk documenting graffiti as there is creating it, and now we get a chance to sit down with Shadows Surgeon to find out what motivates him to creep in the shadows in an attempt to capture some of New Zealand's most prolific urban artwork.​
Haser: Thank you for joining us, for those that are first time observers of your work, can you tell us who you are and where you're from?
Shadows Surgeon: My pleasure and thank you. I go by the pseudonym Shadows Surgeon. I was born in Wellington, but have lived most of my life in the winterless North of Whangarei.
A.k.a Paradise north of Auckland, I also hail from Whangarei and it's a privilege to call it home.
Where did the name "Shadows Surgeon" come from?
I just made it up, thought it sounded cool.
Haha, awesome.
Unlike most of our artists, your medium is a camera, when did you start snapping away, and what got you into it?
My photography journey started 20 years ago at Kamo High School, shooting and developing black and white film and photos in the school darkroom. Not the best reason for getting into it - I wanted a less serious subject in my timetable and I figured the class would be mostly female, which it was. My Dad also had a Minolta I could borrow, so the stars aligned and I got hooked.
That's awesome, most people refer to their experience with photography as that time they exposed film in the dark room at High School. So you started off with film and I know you shoot predominantly in digital, is there a preference for digital over analogue?
Digital, no question. I love the atmosphere of film but have no desire to go back to it just yet.
Cool, I find digital is a one off fee, where as film will continue to extract your life savings with the constant re-up of film.
I imagine your style of photography requires a decent camera, what hardware are you using, and what would be your dream set up?
I recently upgraded to the Sony A7III mirrorless camera.
Hmm, small mortgage.
Lighting is provided by a couple of grunty LED Lenser torches. Honestly this is the dream setup already, with amazing low-light performance and high ISO capabilities. Dream lenses however - the Sony G-Master range is expensive but super high quality.
Can you be my personal photographer?
I'm a big fan of the way you shoot, it's very unique, what's the inspiration behind it?
Thank you! Getting creative all those years ago in the darkroom with dodging and burning was probably the start. Then witnessing someone light painting a car around five years ago really expanded my mind. I'm not a Photoshop hater and I do selectively edit exposure and colour within my photos, but I prefer the challenge of a single exposure in-camera.
Your main subject matter is graffiti and I know from experience that there are a lot of risks when it comes to painting graffiti, what about documenting it? Have you run into any trouble?
Yeah I've had some close calls for sure. Rolling solo helps keep a low profile, until I turn on the lights that is. I've only had to run for it a few times, usually just slipping away quietly if interrupted.
Hopefully it stays that way, in the process of my own documentation, I've managed to damage my camera on multiple occasions and have it stolen, have you damaged/lost any of your gear in the process of documenting?
I've come close to having my gear stolen, but nothing important lost or damaged yet.
Touch wood.
Are you working on anything at the moment?
I'm in the middle of kitting out my missions van, for going further afield around NZ.
That sounds great, maybe I can meet you along to way somewhere, I'll hook up the BurgerFuel.
The modified van sounds like a future gig, but what about the present, what's an average day for you?
My 9-5 marketing job pays the bills, and I walk to work past the train yard, keeping an eye out for activity. Instagram takes up a solid hour per day, and I spend a bunch more time on my laptop editing photos or video.
Wow, you really make the most of your days, admirable. Instagram is embedded into my life now, it's hard to imagine how I occupied my time before it came along.
You're someone that is currently on my inspiration feed, What artists are currently doing it for you?
@floriankrause69 does some amazing work with drone light painting that I'd like to try some time. @p1xels does some wicked work too. I'm also looking forward to checking out the TMD exhibition at the Dowse in July.
P1xels has been taking some amazing shots for a long time, she also sits on my inspiration feed. The TMD show is definitely worth it, I'd love to hear your thoughts after your visit.
I know a lot of creatives become inspired after travelling, before COVID 19 was a thing, were you able to get many stamps in your passport or are you hoping to head abroad at some point?
Japan, Raro and Aussie. I've definitely got plans for more travel once the borders relax again.
That's quite the eclectic range of places to visit, Japan will be incredible for night time photography.
When art isn't at the forefront, what else do you do to occupy your time? And does that inspire the process or do you prefer to keep your art and life separate?
Skating on my longboard, reading, philosophy and listening to music. I used to make beats on my MPC1000 but editing video to music is scratching that itch now, kind of. All my interests have had some sort of impact, but they are generally just a break for the mind and body.
You did an amazing job with the BurgerFuel Whangarei VIP opening video.
We've discussed your past and present, where would you like to see yourself in the near and distant future?
Sponsored international travel to practice my craft is the long-term goal. A full South Island graffiti tour is the mid-term goal.
I'm working on that as well, maybe we could exchange notes haha.
Now that we have had a glimpse of your life's timeline, if you could change anything, what advice would you give your younger artist self?
Figure out what you want in life earlier, then go for it.
Nice. I know you have a little soft spot for cars, so do we, what's your dream machine?
I lived the dream for eight years with a 1985 Toyota Levin AE86, however I sold it last year to dedicate myself to photography. If I'm truly dreaming though, it would have to be a 1969 Nissan Skyline GTR PGC10 or a 1969 Z432 Fairlady PS30, but with a G-nose.
Very specific, that skyline is still a very classy car.
Last but not least, favourite burger from the Fuel?
Hands down - the Burnout.
Wise words
Thanks a lot for your time Shadows Surgeon, if you would like to see more of Shadows Surgeon's work you can follow him on the grams.