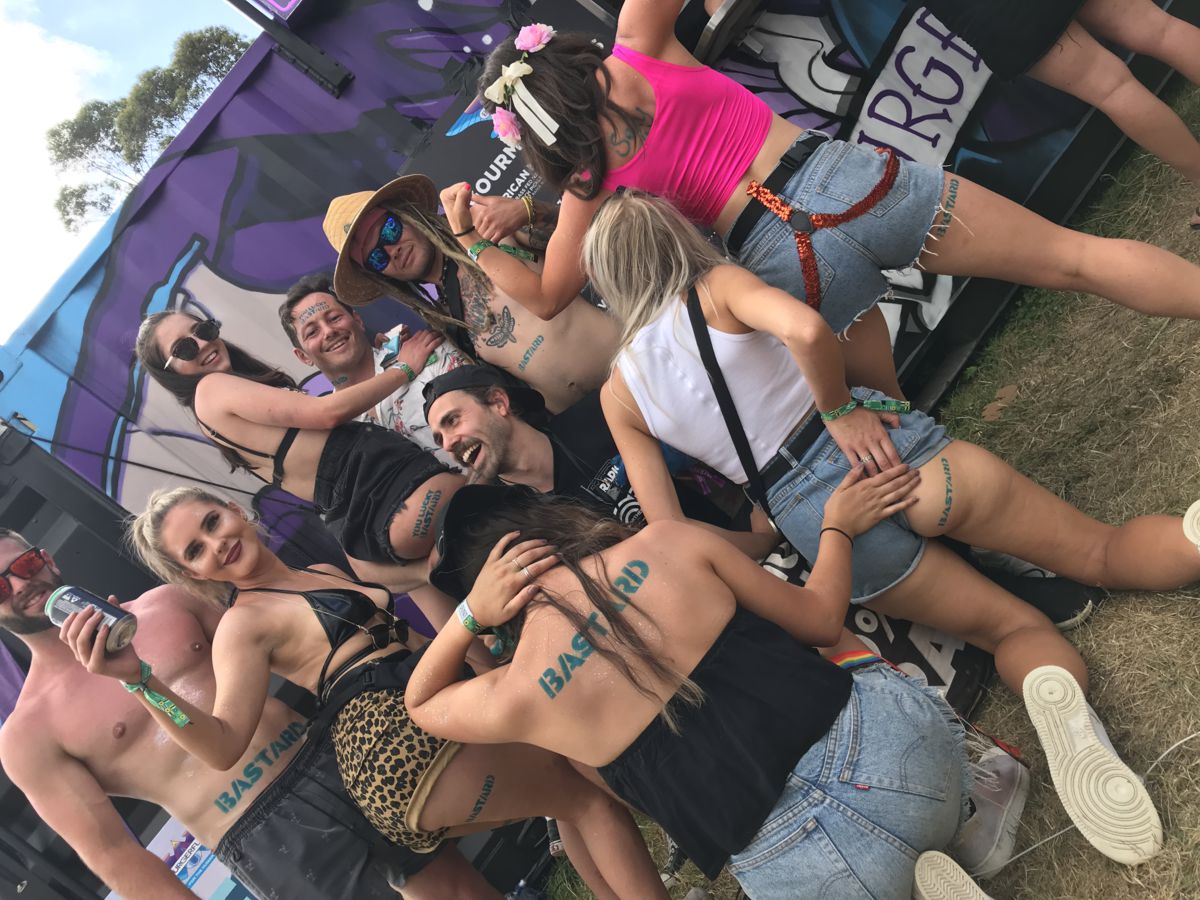 Tattoo culture is a big part of BurgerFuel's DNA, with a lot of our brand and instore creative designed with flash tattoos and tattoo parlour influences. It's now almost expected that at any party we throw, we have tattoo artists inking up the crowd with free tattoos. Nothing says, "that was a good party", like waking up the next day with a permanent reminder, right?
Sure, we already have a sweet array of kids stick-on tattoos (you'll know this if you've ever ordered a kids meal at BurgerFuel), but we've recently one-upped our game on the temporary tattoos front. It turns out most adults want temporary BurgerFuel tattoo love as well. So, our design team came up with a few rad flash tattoo templates which we apply using an air compressor and purple (organic) body paint (Cheers BodyFX).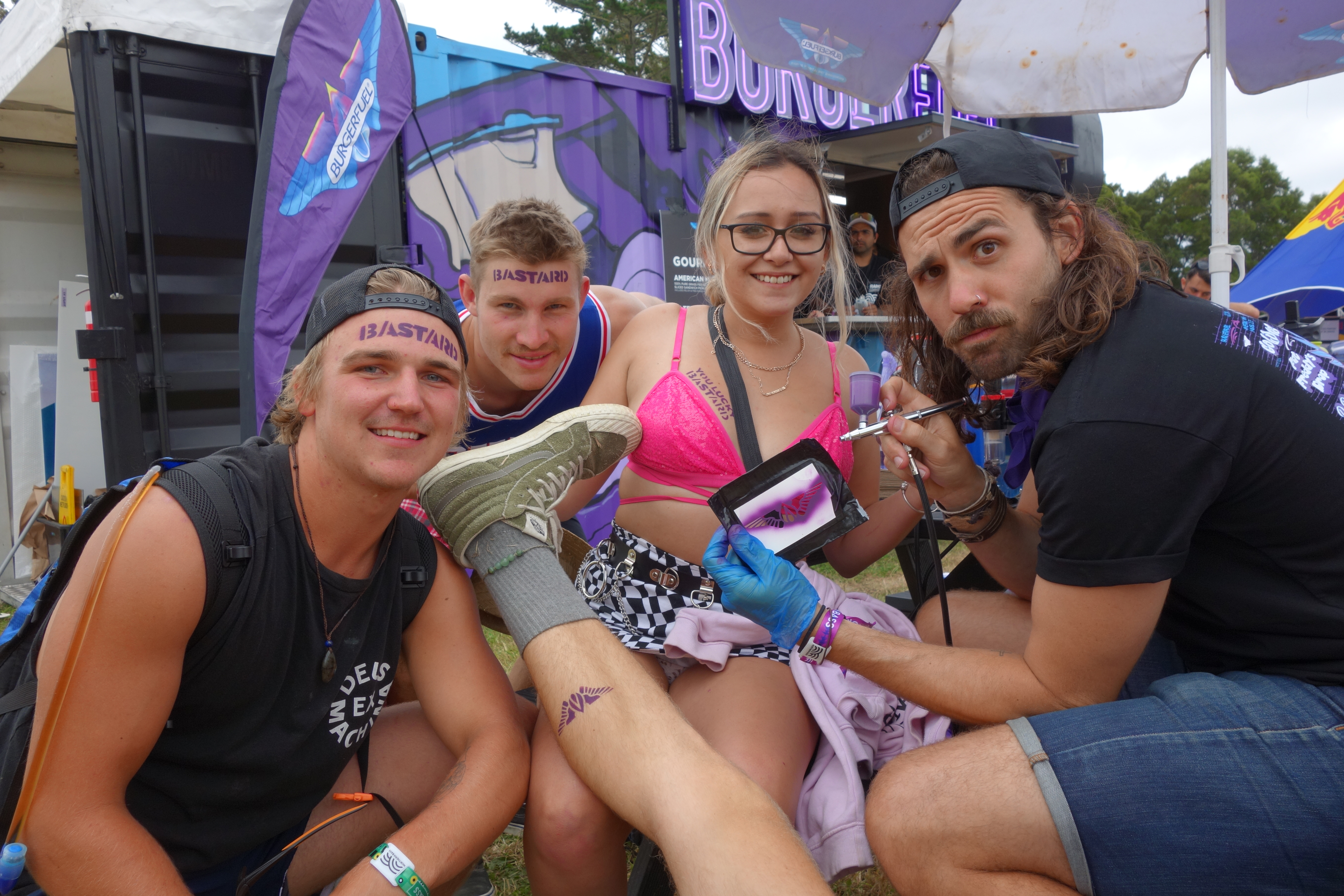 We gave this a whirl at Northern Bass 19/20, where sometimes the lines for tattoos were just as long as the ones for our burgers. Our promo team laughed their way through the festival as person after person request 'Bastard' sprayed on their forehead, or 'You Lucky Bastard' across their butt cheeks. Ahh, festivals.
And just like our menu, we have options for everyone. At the Kumeu Classic Hot Rod Show, we inked up the kids with more family friendly flash art (we like pushing the boundary, but having kids run around with "You Bastard" on them might be crossing the line. We're responsible like that).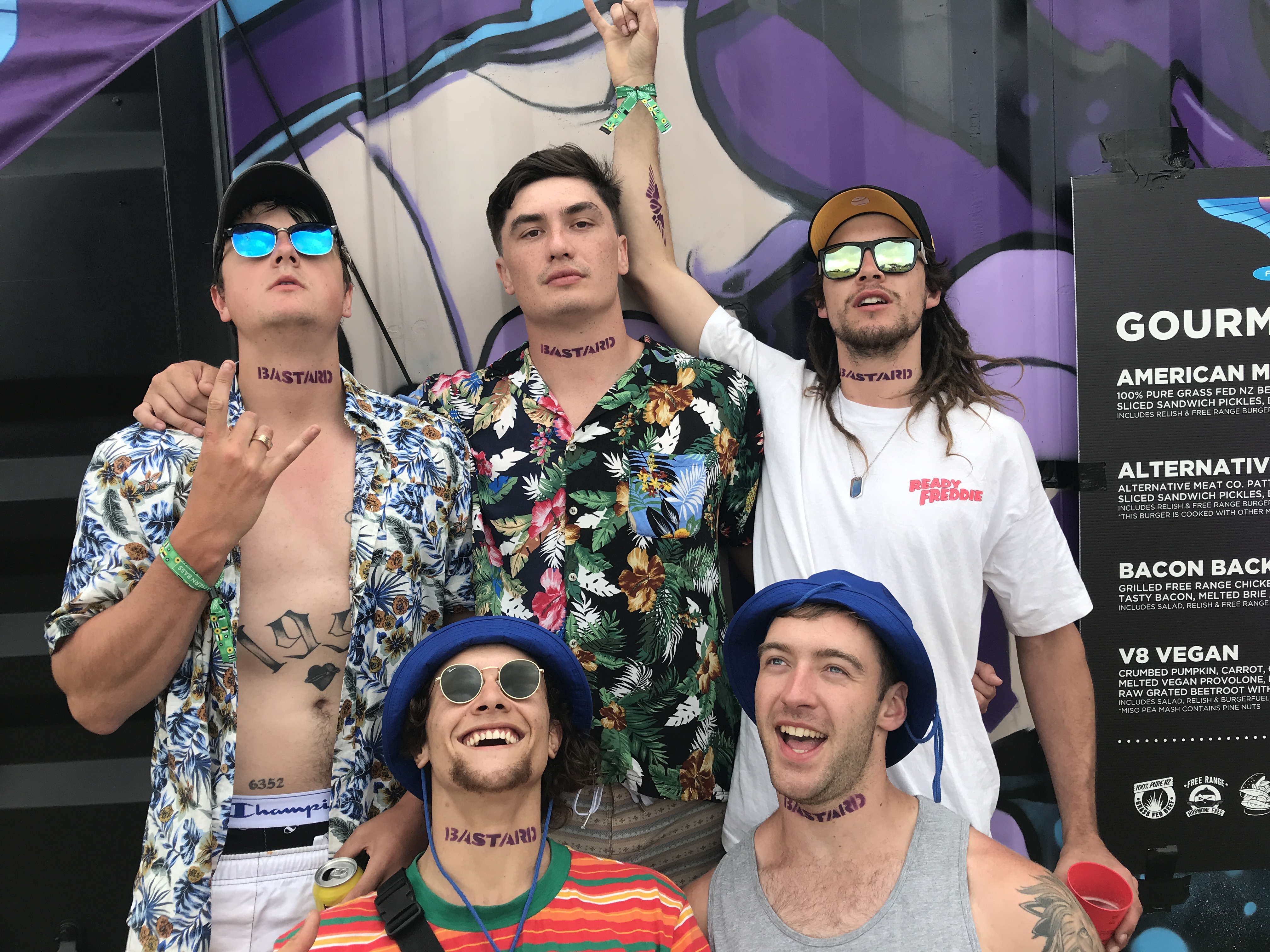 When you see the BurgerFuel crew at an event, come say hi, roll up your sleeps (or your pants) and join the queue for a spray on tat and a high-five.