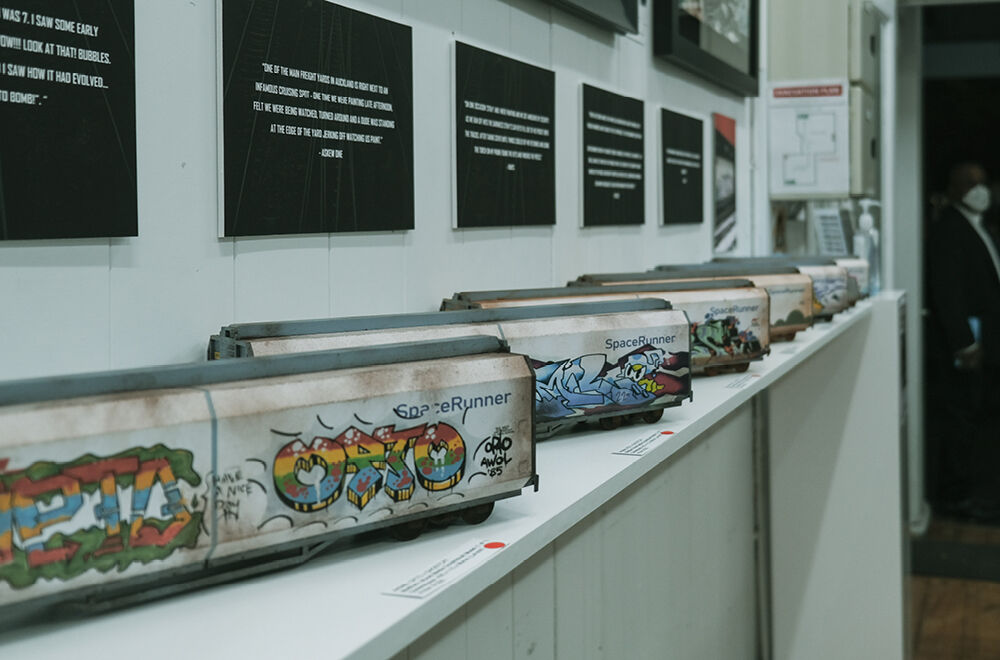 Posted by Creative, Sweet
When art is hung on a wall and presented in a gallery, we tend to take it more seriously, as if the works are part of contender series that have made the finals and awaiting our final verdict. The reality is, art exists everywhere, sometimes it's in plain sight and sometimes we mistake it for something else. We are quick to judge what is art and what is vandalism, what is right and what is wrong.
For anyone that has been lucky enough to be in a position to see the nomadic freight train art gallery roll through their town will tell you that, although there are dangers involved, they are indeed impressive.
Our friends at Limn Gallery along with Christchurch based artist Ghostcat have put together a show that celebrates and immortalises the freight train graffiti in Aotearoa and in particular pays homage to the world renowned Space Runner freight train, native to New Zealand.
Ghostcat worked with 27 local graffiti artists to create and reproduce over 25 of New Zealand's iconic freight trains. Ghostcats attention to detail is incredibly impressive, the rustic steel and warn out fibreglass doors, the freight numbers and warning signs, as well as the iconic Space Runner and Trans link logos, all complemented by the addition of some of our finest homegrown and world renowned graffiti artists signatures.
BurgerFuel were onsite again to feed the guests at the VIP opening, they were treated to some of our own miniature items from our gourmet mini burger range, as well as items from our gourmet sides menu.