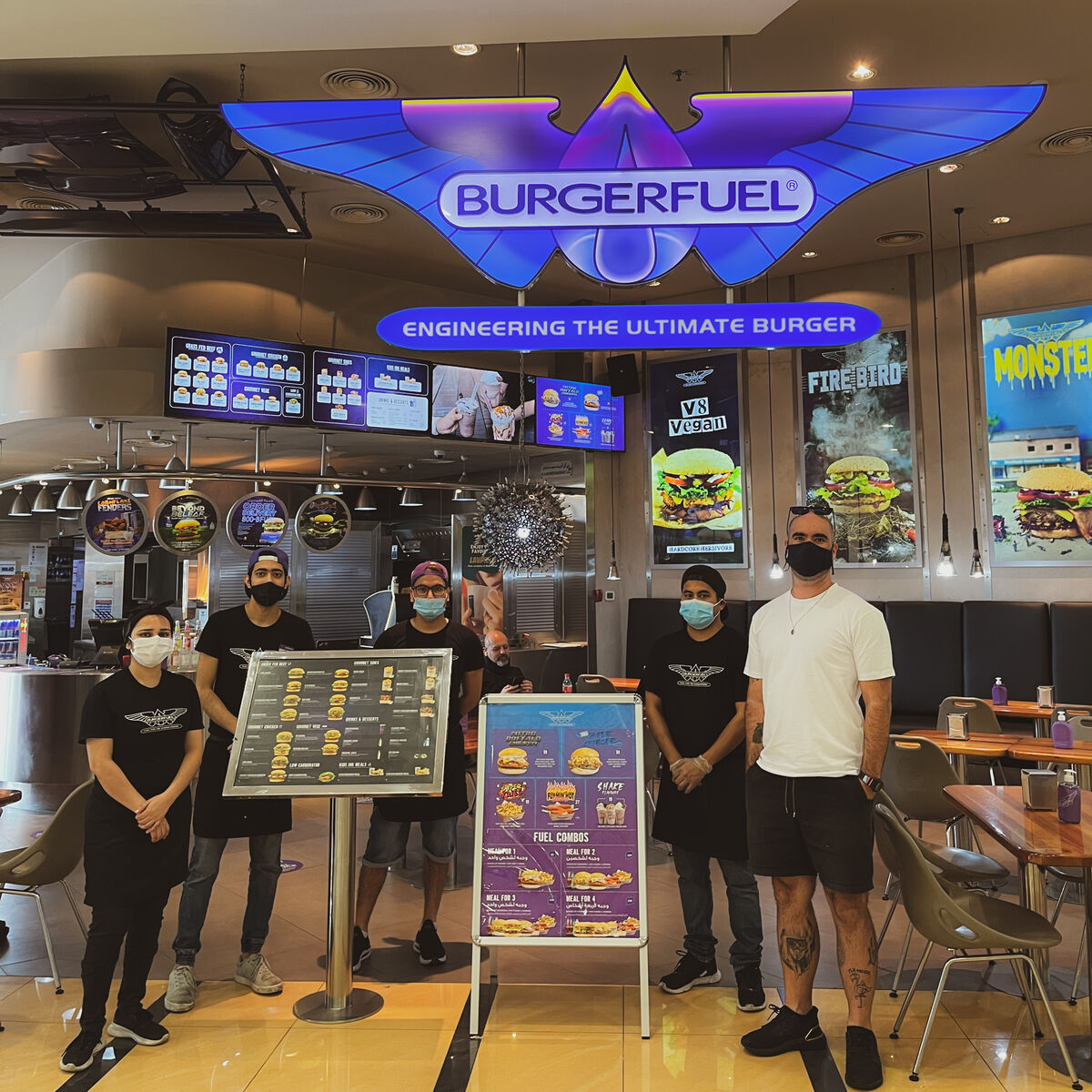 Posted by Creative, Sweet
The purple wings have come along way since they debuted on Ponsonby Road in 1995. Our resident artist and Creative, Sweet founder made a pitstop in Al Barsha, Dubai to meet some of our staff and fuel up before he went on to represent New Zealand, Aotearoa at the World Expo 2020 in Dubai.
Haser: I spent a few weeks in the UAE in 2016 painting stores, Al Barsha was one of the stores I wasn't able to attend so I made the effort to come see them on this trip.
For me, BurgerFuel was a ritual, I'd go there when I was living in Whangarei, every trip to Auckland required a trip to BurgerFuel. It's a crazy thing to see this concept that you grew up with, replicated on the other side of the world. It's even more crazy to see a lot of the creative I did for the brand, be on display.