BurgerFuel
Radio BurgerFuel Cut Class x Johnny Hash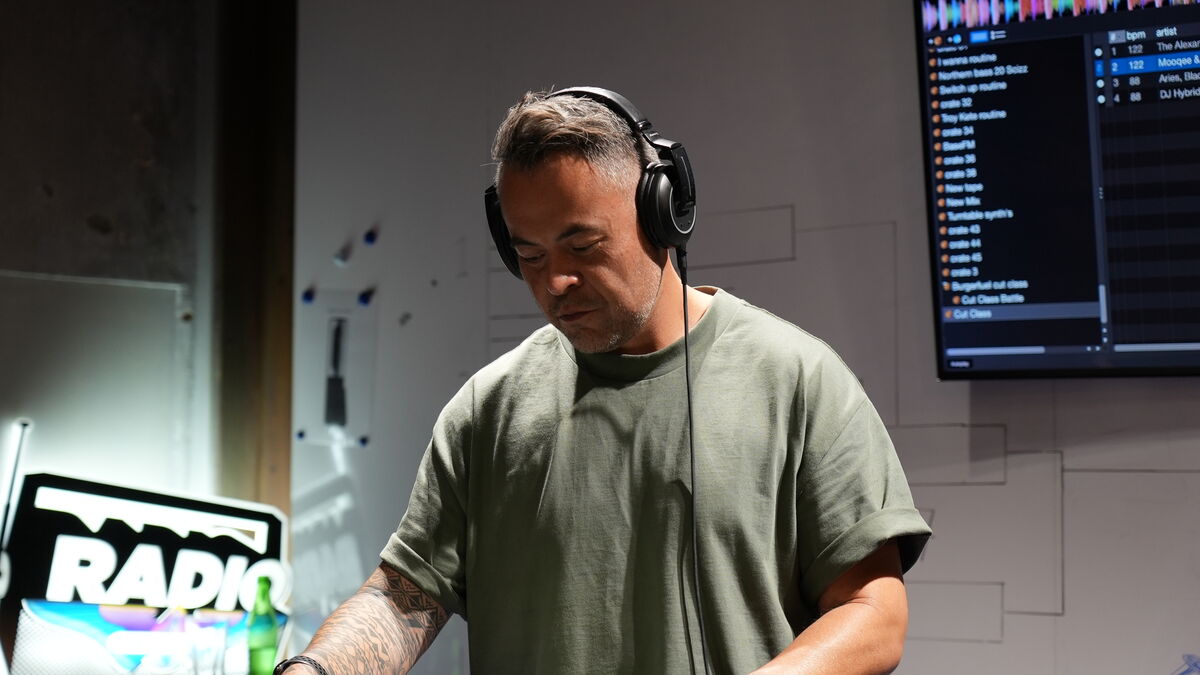 Radio BurgerFuel has been part of who we are since it's inception in 2012. Banging out non-stop beats in-store, from our very own Radio BurgerFuel studio. They've also been feeding and supporting up-and-coming NZ artists, serving up burgers to international acts at festivals such as Northern Bass, and keeping you up to date with who to watch in the music scene.
Part of Radio BurgerFuel is Cut Class, a DJ school for everyone. Headed up by award winning DJ, DJ Scizzorhands, Cut Class is a unique set up with four turn tables all facing one another in a classroom style. Scizzorhands can then watch as soon to be DJ's learn how to scratch, mix and play sets with his guidance.
This May, to support NZ Music Month, we are putting Radio BurgerFuel on centre stage. PLUS we have launched a music obsessed special edition burger, Johnny Hash (not quite NZ, we know). To celebrate all things music coming together, we hosted an exclusive Cut Class for some familiar faces in the Radio and content scene.
We hosted Bel Crawford, Nickson Clark, Sean Hill, Sabby Jey, Dane & Stacey and Dani Fennessy at BurgerFuel HQ. They got to learn basic mixing and scratching skills before battling to the death in a winner takes all scratch battle, with Sean Hill taking the #1 spot. The crew were then able to sit down and enjoy the Johnny Hash. With succulent, grilled free-range chicken, tasty bacon and a stack of crunchy Smash Browns, rounded up by coleslaw with ranch dressing, smoky BBQ sauce and juicy mango, all harnessed between our artisan wholemeal bun. 
Johnny Hash & the Rock 'N' Roll Feed are in stores now, for a limited time only.